Take a step into our first Maker Meetup
Hi everyone! If you've been following us, you'll know that we recently hosted our first-ever maker meetup. Planning the meetup was fun and exciting. From finding the perfect speaker to picking the right cheese for the charcuterie boards, let's just say we were in planning heaven. We wanted the evening to be fun, inspiring, and educational. This meant we had to find the right venue, speaker and, of course, no event is a success without great food. Charcuterie boards were prepared by yours truly, Flagstaff County's Ec Dev team. Cupcakes were frosted to match the Flagstaff Crafted colours courtesy of The Wooden Spoon and makers had a choice between flavoured water or cranberry/orange punch (depending on how adventurous they were feeling).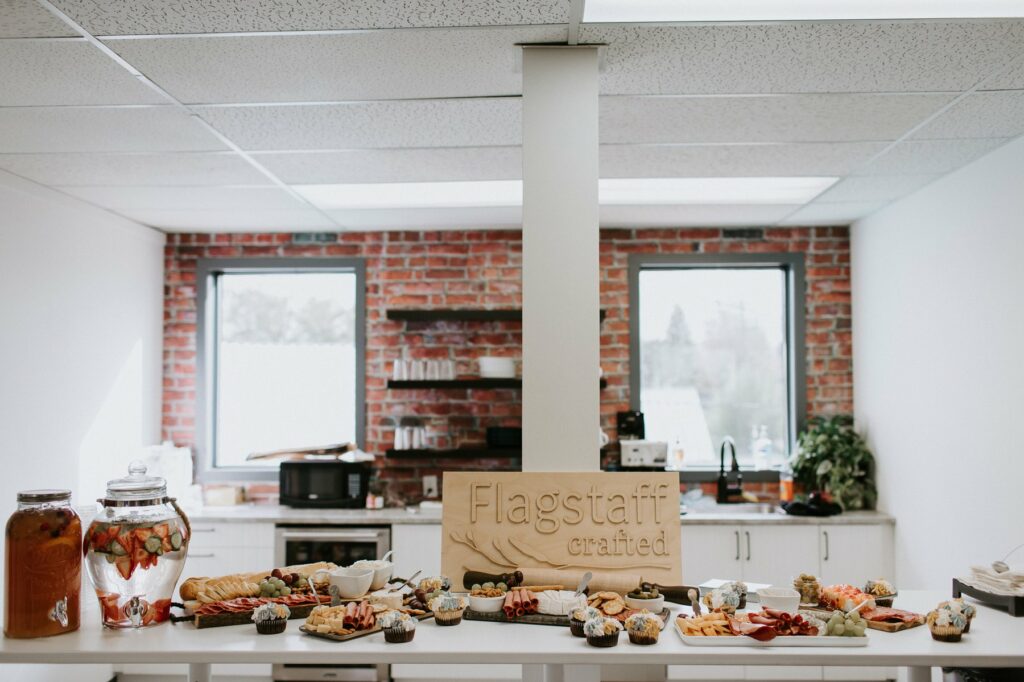 You never get a second chance to make a first impression.
The Flagstaff Crafted website was ready to launch, and what better time to reveal itself than at the Maker Meetup. Our main objective was to give our attendees an experience they wouldn't forget. After all, you know what they say… "you never get a second chance to make a first impression." Flagstaff Crafted has been a project we've been working on for over a year now. So, when we were given an opportunity to share it with our makers, we wanted to leave an impression. Our makers take great pride in the products they make, and through Flagstaff Crafted, we hope to achieve that same level of pride in what we offer.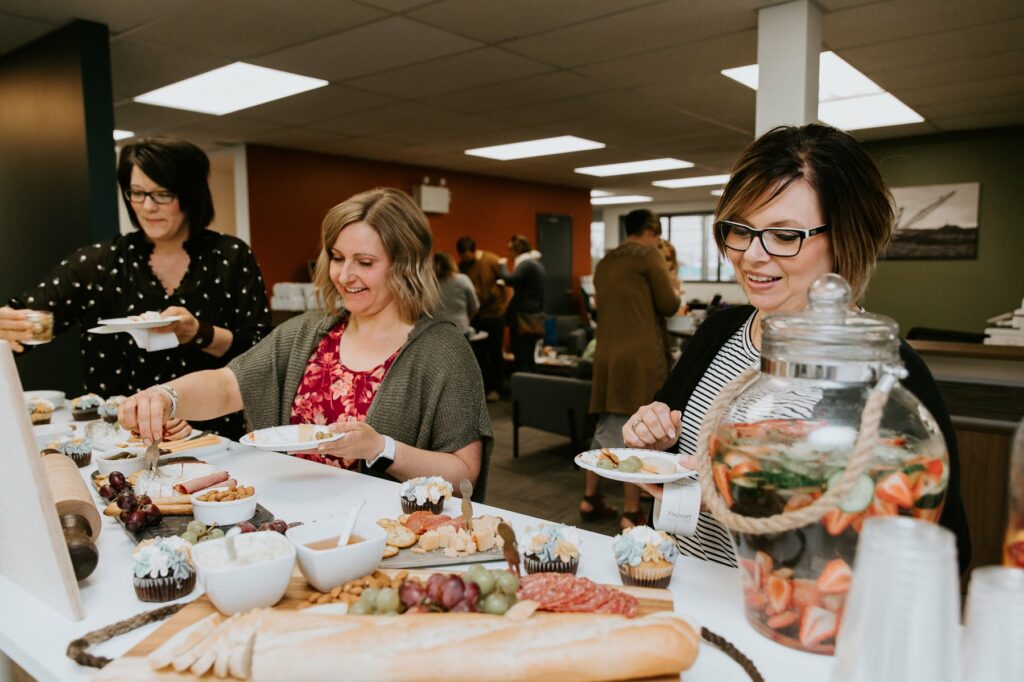 After completing the setup, our makers began to trickle in. One by one we were delighted to welcome each one. Wow, the day we'd been anticipating was finally here and everything was coming together nicely. First in attendance was a fashionably dressed, Katrina Petryshyn wearing lipstick that matched her outfit perfectly. Talk about a great first impression! LOL! Katrina is the owner of an Edmonton business, The Makers Keep. Starting out as a maker herself, she came to realize the difficulties endured by makers in Alberta. She had experienced first hand the struggle and exhaustion of selling at markets. She moved to South Africa where she experienced a type of store that she knew, if replicated in Canada, could make the artisan lifestyle much simpler! The stores in Africa are cooperatively owned and sell products from a range of local makers and provide businesses with a place to display their product in a market-like environment. The Makers Keep was born through this experience, and now has four locations in Edmonton that provide local Alberta businesses a place to display their products.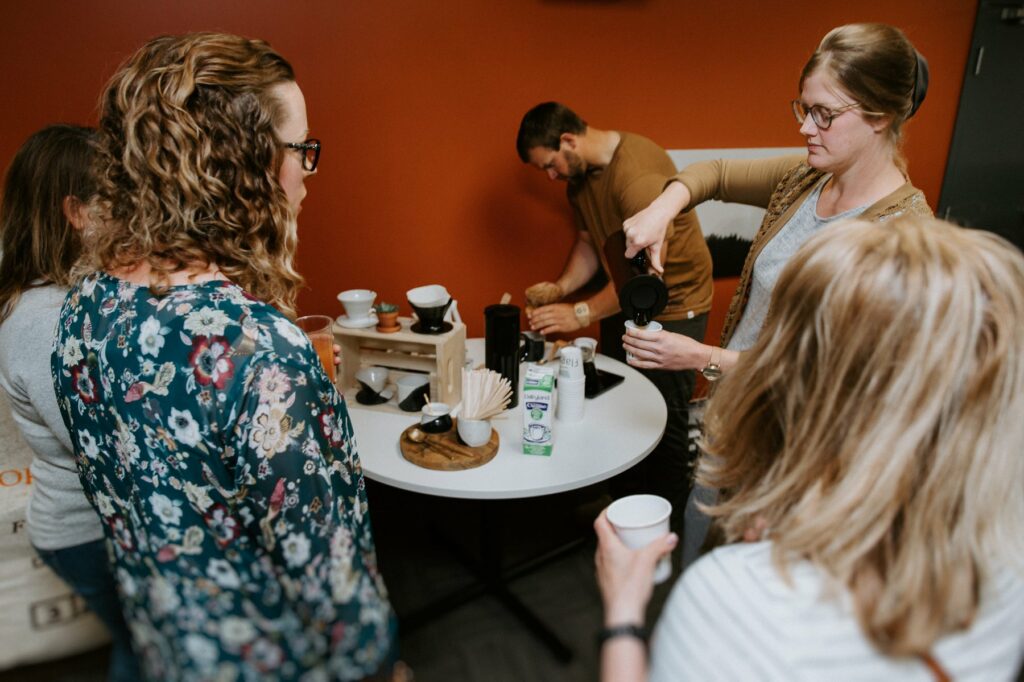 Life isn't perfect but your coffee can be.
NRG Coffee Co.
After completing the set-up, we were ready to start welcoming our makers. NRG Coffee Co. joined us at the event and offered samples of their delicious coffee to everyone that walked through the door. Owners of NRG Coffee Co., Carolee along with her husband Johnathon, have been sourcing and roasting great coffee for the past 15 years. Their relationship with coffee, the art, science, and consistency of sourcing great coffee, is what makes their coffee unique. Their passion for coffee is shared with everyone they serve.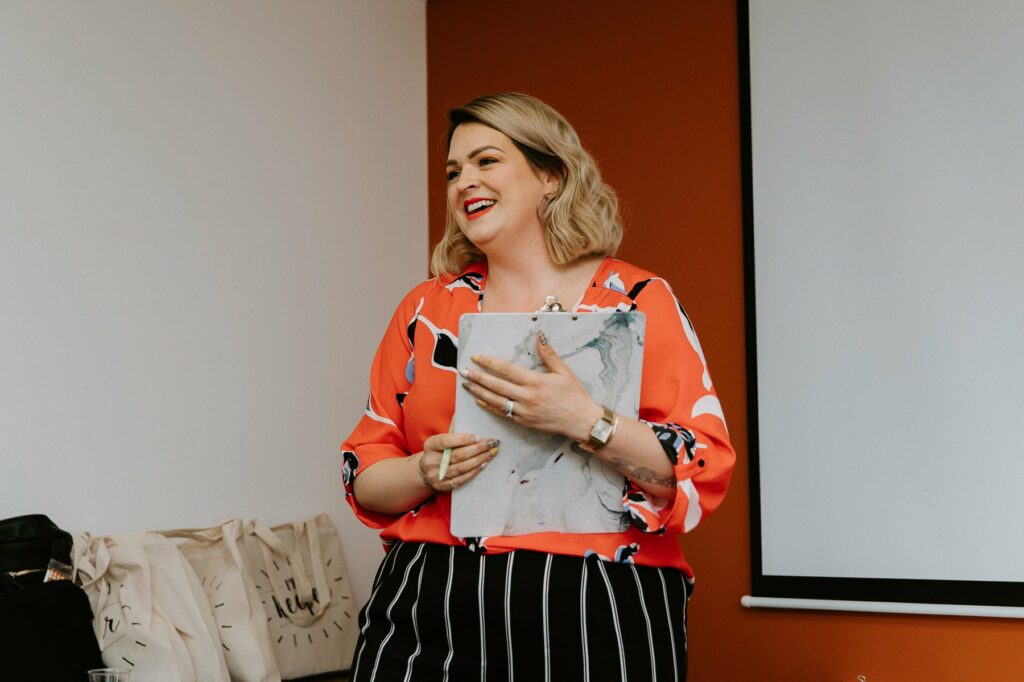 Once the eNeRGy coffee kicked in, we all gathered to watch the launch of the Flagstaff Crafted "About" video, as well as listen to our guest speaker shares her knowledge of the "makers world". As an artisan, Katrina was able to connect with our makers on topics such as branding, packaging, pricing, social media, and what she feels is most important, collaboration. As a store owner, she was able to share her experiences of screening and reviewing businesses to be accepted into her store. She knows first-hand what handmade products sell, and how to properly promote, package, and display handmade products to maximize sales.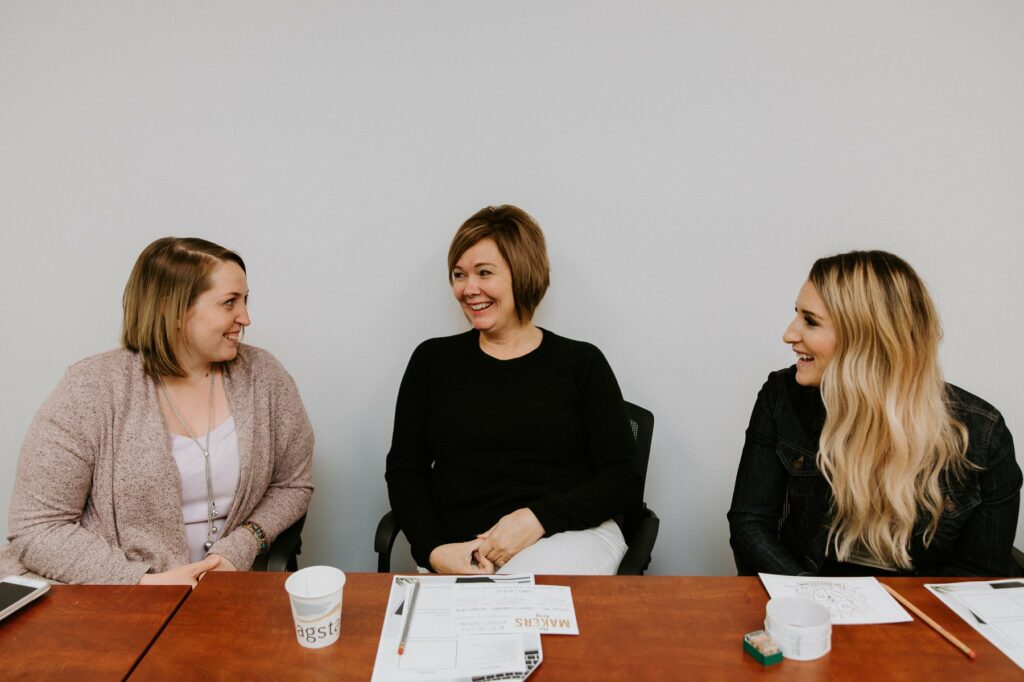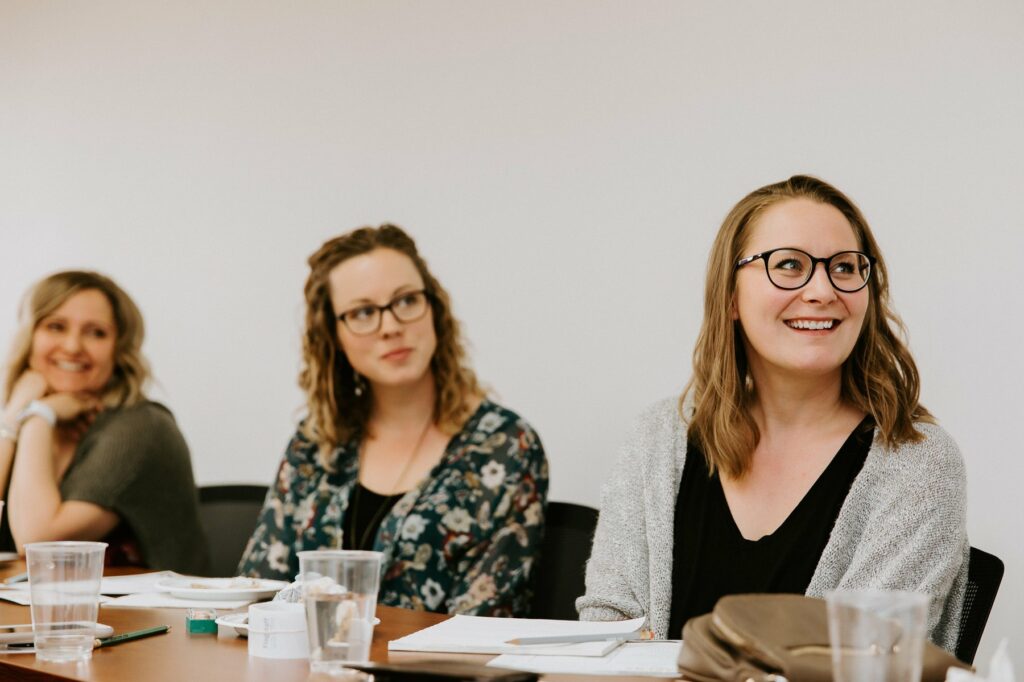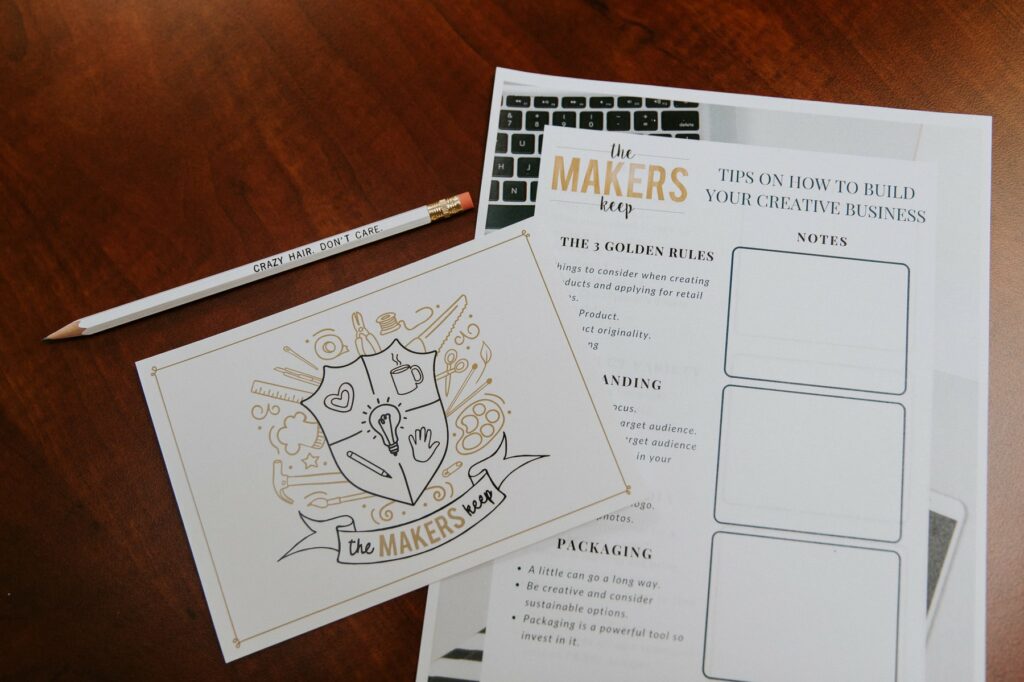 Two people can do more together than they ever could alone.
Katrina Petryshyn
During the event, makers were able to network and share their own experiences, tips, and tricks, and even discuss possible collaborations. Chatting over charcuterie boards, cupcakes, and freshly made coffee was an invaluable opportunity for our makers to get to know people in the area who may be experiencing common challenges. Katrina emphasized the value of collaboration within the maker world and that through collaboration, two people can truly do more together than they ever could alone. Katrina could not emphasize this enough. One of our reasons for hosting maker meetups is to provide makers with the opportunity to network and curate new ideas together. The growth in collaboration among our Flagstaff Crafted makers is nothing short of amazing, and it's just the beginning. We are looking forward to seeing what the future of Flagstaff Crafted has in store.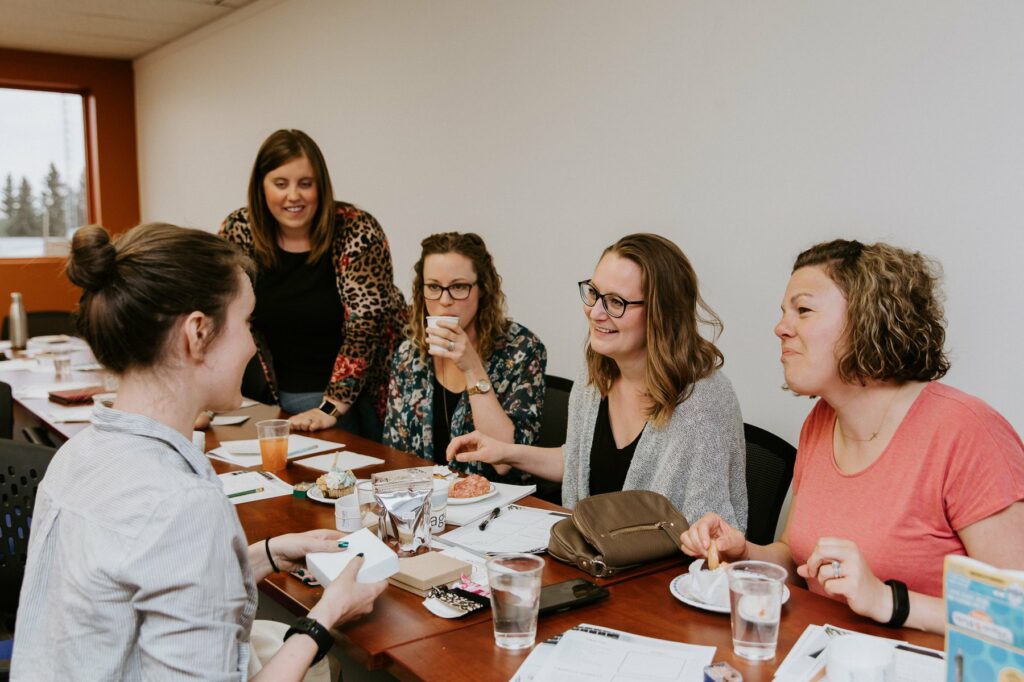 All in all, the event was a big success. The Flagstaff Crafted team felt that our hard work and planning paid off ten-fold! Following Katrina's presentation, she was all ears as she visited with makers and answered questions. The next day, Katrina visited the Flagstaff County Office and we showed her some of our makers' products. She gave direct feedback on each product, mentioning aspects of packaging, display, brand personality, labeling, etc… This information was then passed onto makers so they could improve their brand and brand experience.
If you are Flagstaff Crafted or are thinking of registering, join us in August for our next maker meetup! Stay tuned for event details coming soon to the Flagstaff Crafted website!
We are so thankful for everyone who came out to participate in the event and of course, the event would not be possible without our amazing sponsors and supporters:
Cupcakes: made by The Wooden Spoon Cafe and Cakeshop
Coffee bar: roasted and brewed by NRG Coffee
Photography: by Morgan Cox