Welcome to Flagstaff Crafted
Flagstaff County welcomes you to the Flagstaff Crafted program! The Flagstaff Region and surrounding areas is home to many talented and driven makers, producers, service providers, growers, and artisans. We partner with our Flagstaff Crafted members to strengthen their competitive advantage by offering comprehensive resources and assist in building their knowledge and capacity in key areas to scale their business.
Launched in 2019, Flagstaff Crafted allows entrepreneurs to tell their stories and expand their customer base by enhancing their exposure through the Flagstaff Crafted website, social media, and other advertising platforms. The program supports small businesses in the Flagstaff Region and within 40 kms outside of the region border. In today's web engaged world, consumers are more likely to support a business they feel a connection to, and enhancing their online exposure helps to create new opportunities for a small business to be noticed.
Small businesses accounts for 98% of our region's business community and Flagstaff Crafted is proud to support their efforts as they create jobs, support local community events, provide exceptional services, create products for us all to enjoy, and put Flagstaff on the map globally. Flagstaff County feels strongly about supporting local entrepreneurs and their ambitions to help grow a stronger economy in the Flagstaff Region. Join us on our journey as we promote the very best that this region has to offer!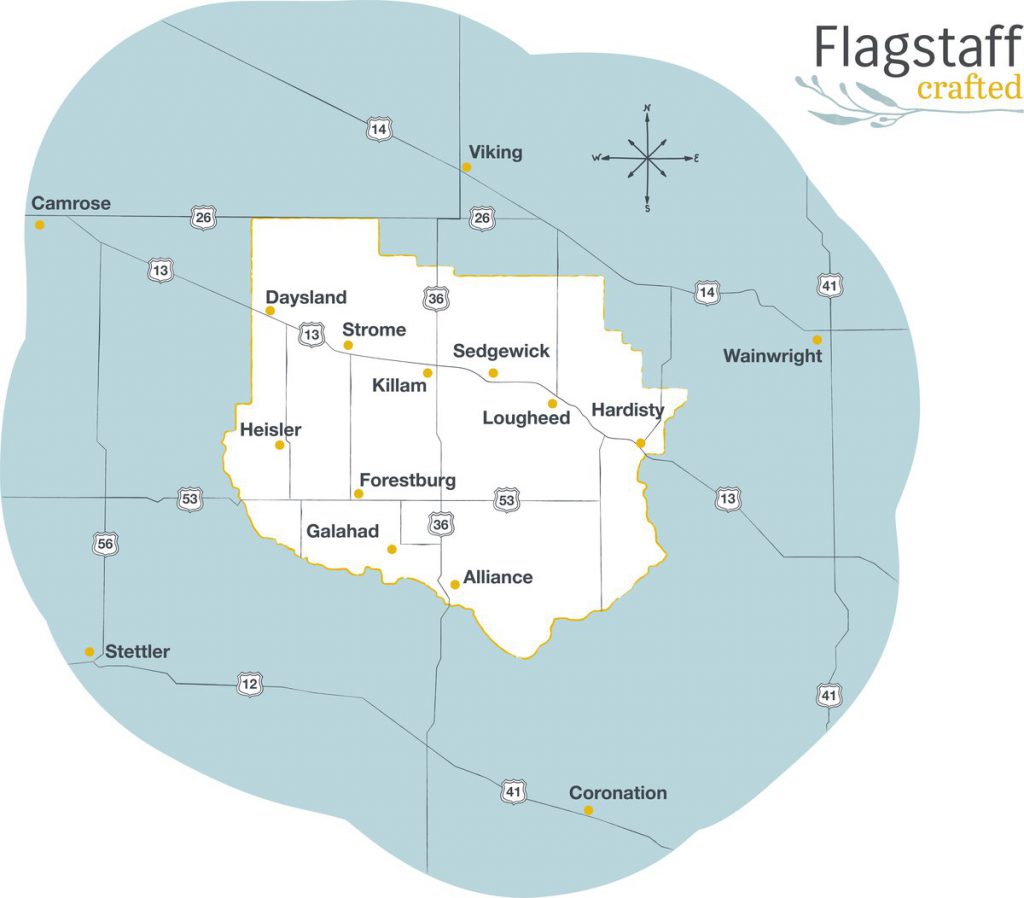 To qualify for Flagstaff Crafted, your business must be…
Headquartered in the Flagstaff Region or within 40 kilometres of our border.
Dedicated to quality and craftsmanship.
Open to collaborating with other local businesses, and;
supportive of the Flagstaff Region and our business community.