Sweet As Can Bee
Between working, carpooling, grocery runs and preparing supper, our weekday evenings leave little time for anything else. If you are a maker, Flagstaff Crafted highly encourages you to invest your time in attending a Flagstaff Crafted Maker Meetup. Here you will band together with other like-minded artisans to network, get inspired and collaborate. Maker meetups are hosted quarterly throughout the year at different locations. No two meetups are ever the same. Our team works hard to provide makers with new learning opportunities to improve their business skills.
On August 14, we hosted our second Flagstaff Crafted Maker Meetup at The Wooden Spoon in Sedgewick. It's always fun to plan this event in hopes that attendees leave feeling excited to be a part of Flagstaff Crafted. It's our goal to host an evening that inspires, encourages and connects our makers.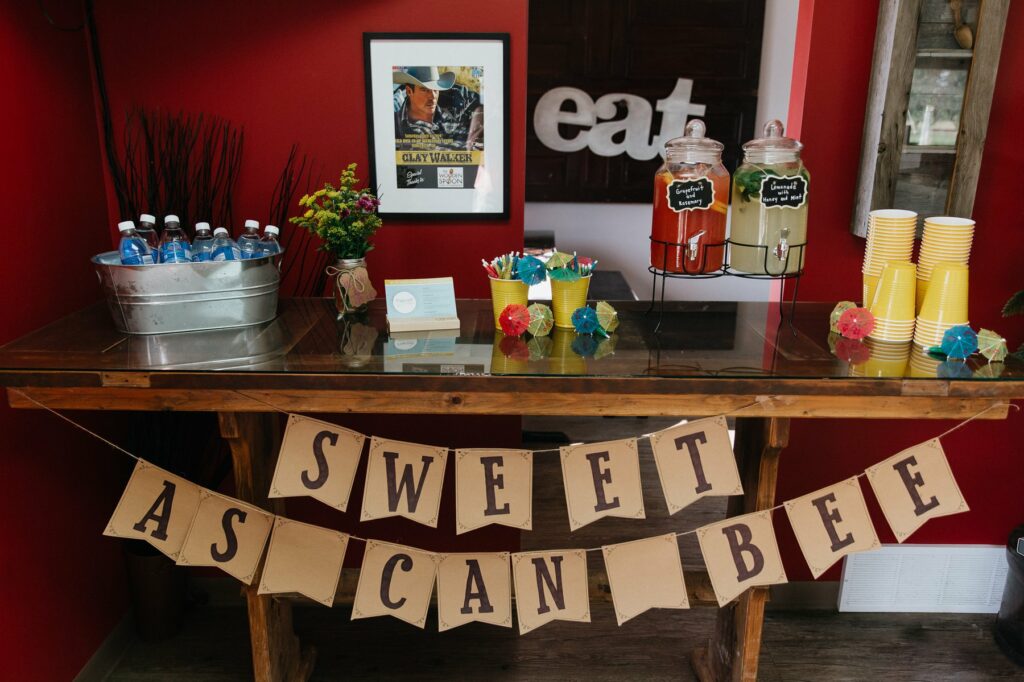 It's all in the details…
Our theme for the evening was "Sweet As Can Bee", which was inspired by one of our presenters, Simply Bee. Drinks included grapefruit infused with rosemary, as well as lemonade infused with Lazy Bee honey and fresh mint leaves. Continuing with the bee theme, we offered fruit cookie cups drizzled with Lazy Bee honey made by the very talented ladies at The Wooden Spoon. Simply Bee's mother in law, Doris Ford, supplied us with fresh homemade buns and her secret recipe honey butter; they were heavenly. It was all so delicious and fun!
After a quick set-up, thanks to our amazing team, we were ready to begin welcoming our makers. It's always nice to see familiar faces walk through the door along with new ones. It's exciting to meet our new makers and hear their stories; the hours spent dreaming, creating, messing up and starting all over again. That's what we love most about Flagstaff Crafted; it's more than just a product, it's a story.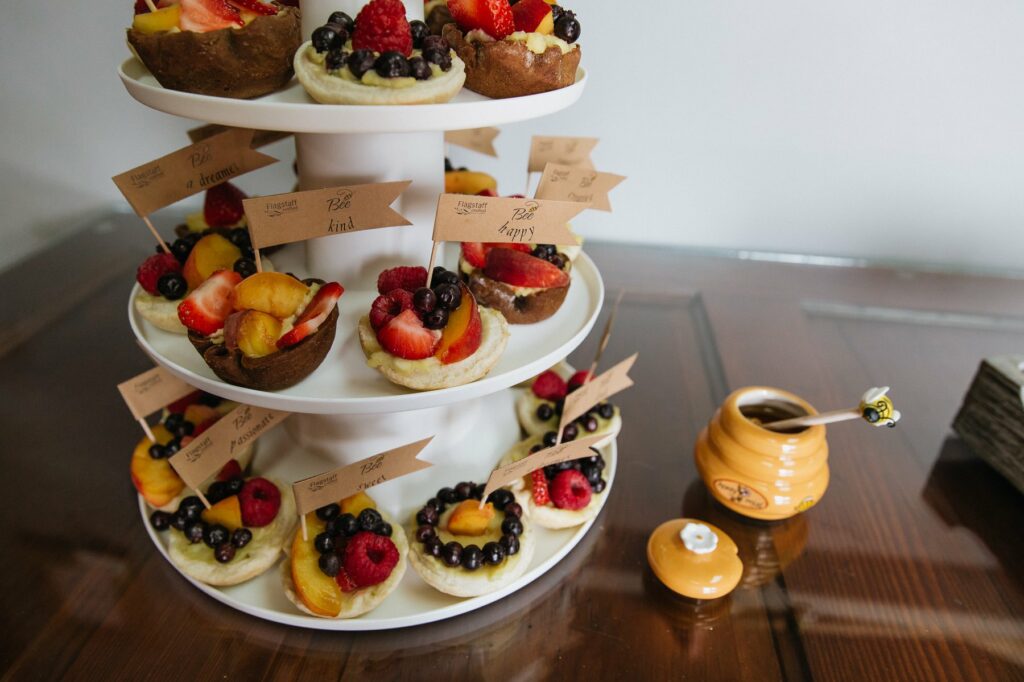 Let the Games Begin!
The evening started with Simply Bee's three sisters in law, Tanya, Jennifer and Meeghan Ford. They shared their business journey through an engaging PowerPoint presentation. We all watched and listened closely as they talked about what it has taken them to be successful and how their business has evolved over the past years through hard work and determination. Along the way, they've made several changes to improve their market display, products and workspace. The ladies also spoke about the importance of always working on improving your brand, packaging and products. Revealing their struggles and triumphs, as well as how being moms has impacted their lives as business owners, was relatable to so many of us. Each elaborated on different ideas to organize time as a mompreneur. With two of their children beginning kindergarten this upcoming year, they were looking forward to devoting one day a week to their business.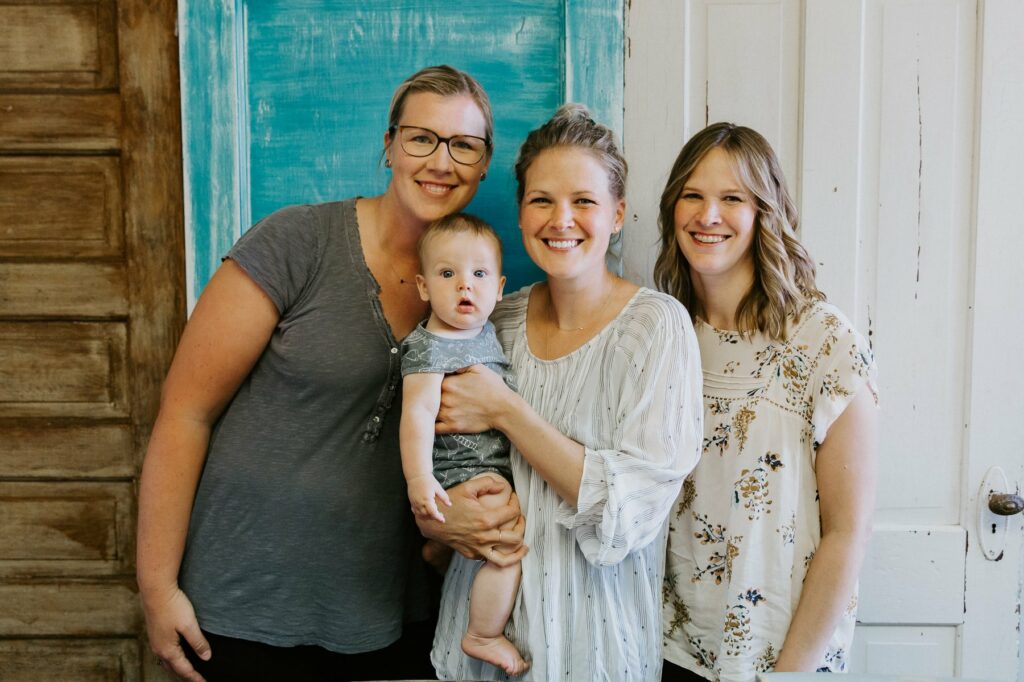 "We are so excited to devote a whole day to Simply Bee each week. Just think of what can be done in a whole day with no interruptions."
Tanya and Jennifer Ford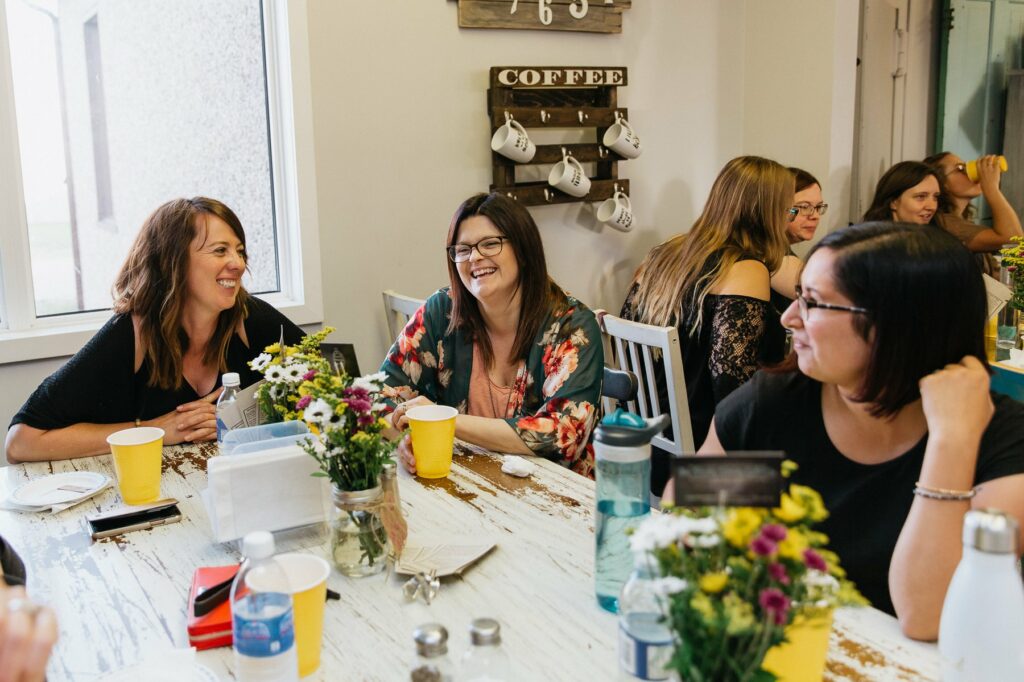 Makers Supporting Makers…
It was once again time to fill our cups and network. The enthusiasm and laughter in the room was contagious as people moved around and mingled. Sharing ideas and making new connections is what Maker Meetups are all about. Collaboration was in the air; ahhhhh!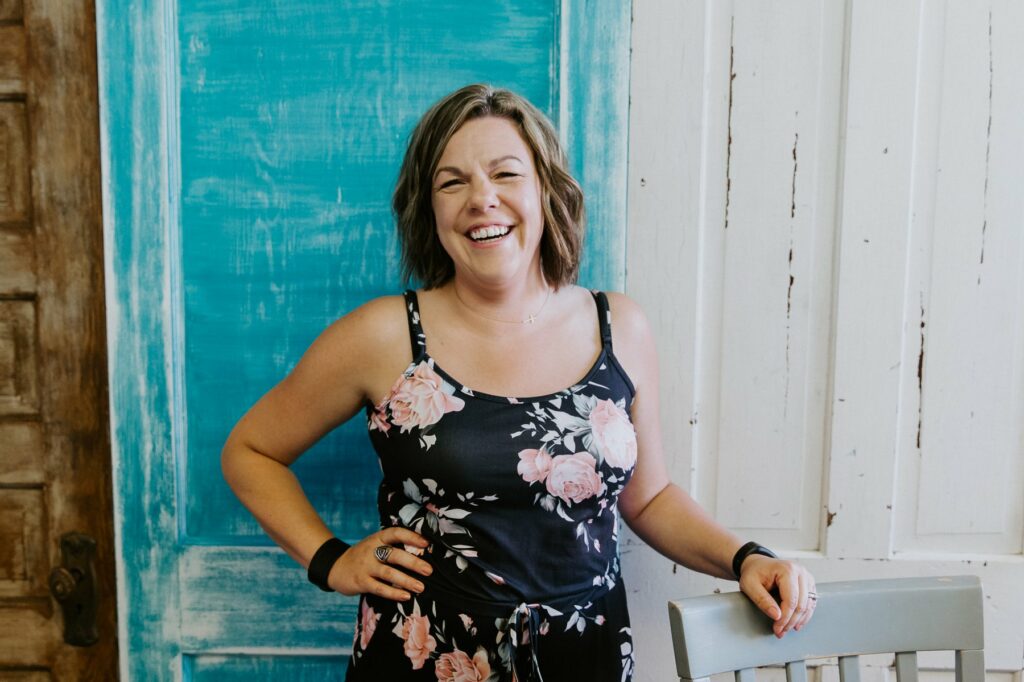 It was then time to introduce Trish Muirhead, owner of Fizzy Funtastics. Trish shared her re-branding story; the evolution in her packaging, name and logo. She teamed up with designer Tracy Ness, owner of Paper Blush, to completely re-invent her product image. Her decision to do so came after Katrina Petryshyn, owner of The Makers Keep, who suggested reinventing her brand image to improve the sale of her products. After receiving the feedback from Katrina at the last Makers Meetup, Trish got busy. With the help of Paper Blush, she created the most beautiful packaging. As a result, she has now been accepted to retail her kits at The Makers Keep in Edmonton, a Dobbin's Cottage Garden in Wainwright, as well as other retailers in the Flagstaff Region.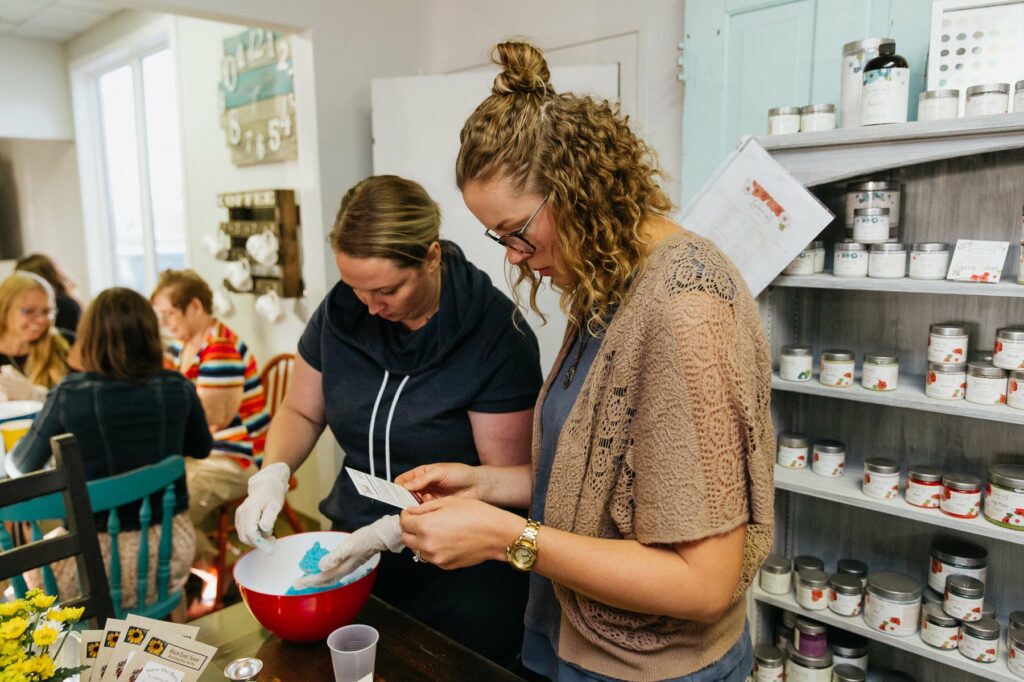 "Packaging is as important as the product itself."
Katrina Petryshyn
Trish brought her new bath bomb kits for everyone to see. We encouraged our makers to pair up with someone they didn't know (yup, we love encouraging new connections), choose a bath bomb kit and work together at creating bath bombs. The selection process was difficult as there were so many different kits to choose from; Monkey Farts, Caribbean Escape, Birthday Cake, and Strawberry Jam. It was a great opportunity for makers to get to know one another and become acquainted with the Fizzy Funtastics products. The room returned to networking, laughter and the amazing aroma of Fizzy Funtastics bath bombs!
---
We invite you to join us!
Whether you are a maker or thinking of becoming one, we encourage you to join us at our next maker meetup this fall. One of our favourite comments from the evening was "I'm not even a maker. I came tonight to check out what everyone's talking about. I'm leaving here inspired, thinking about what I can begin making just so I can join Flagstaff Crafted." Sounds fun, right?
Stay posted for our fall Maker Meetup. Event details will be posted on our website under the Events tab.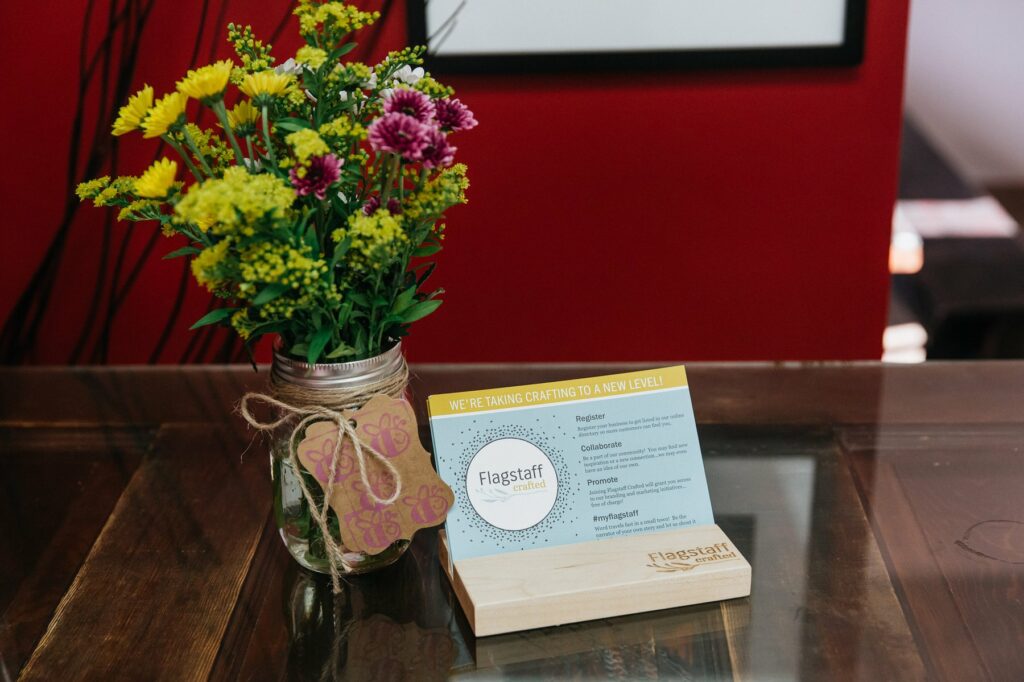 Thanks to our lovely sponsors!
Our Maker Meetup would not be possible without the help of some of our small businesses. A special thanks to The Wooden Spoon for allowing us to host our event at your location and supplying us with the very tasty fruit cookie cups. Another special thanks to The Rusty Daisy for creating the "wildflowers for the bees" flower arrangements to go along with our bee theme. Also, sending out a big thanks to Morgan Cox Photography for capturing the beautiful moments to share with our attendees and followers (YES, it's as fun as it looks!). Last but not least, we want to thank Bria Kroetch, our summer intern, who has been a huge help planning and executing our Maker Meetups. We are going to miss you at our Fall Meetup!