Beat the heat with this easy summer treat!
With summer in full swing, we've decided to swap our afternoon coffee with an iced coffee popsicle. This cold coffee treat is a yummy way to enjoy a cup of joe during a warm summer day. These deliciously creamy iced coffee popsicles are made by infusing sweetened condensed milk with cold brew coffee for an extra creamy, extra caffeinated treat.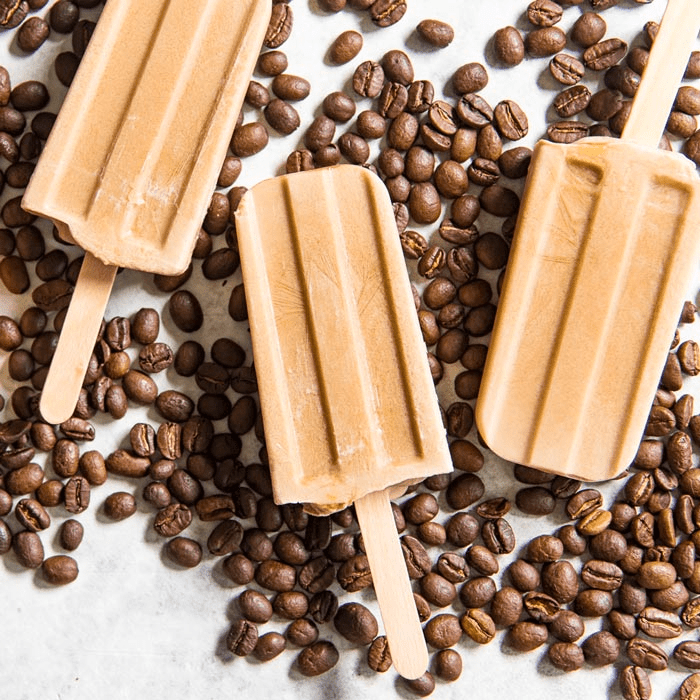 Cold-brew coffee seems to be a trendy new food group here in the Flagstaff Region. There's a pretty big coffee scene here, so naturally, cold-brew coffee is popping up all over the place now that summer is here. Confused about the difference between iced coffee and cold-brew coffee?
To sum it up, while iced coffee is made by pouring regular coffee over ice, cold-brew coffee is made by, well, brewing it cold. The coffee grounds sit in water overnight in the refrigerator. By letting the beans slowly steep, rather than pouring hot water over top and scalding the beans, it yields a smoother, less bitter coffee that is absolutely divine. To make this summer treat even better, use the coffee grounds of one of Flagstaff Crafted's makers—NRG coffee! The attention they give to each hand-crafted batch of coffee is sure to shine through in these tasty treats!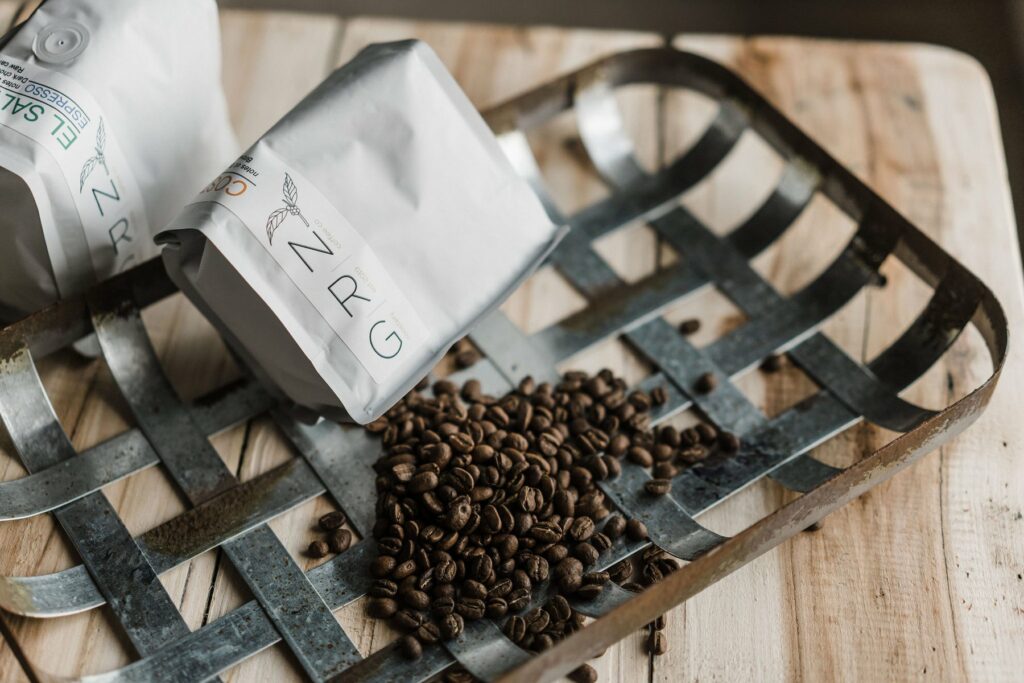 Although WARNING: Cold-brew coffee is potent stuff! When you make a batch, think of it as a coffee concentrate. Because the beans sit in the water for so long, it is very strong and is meant to be diluted with more water or milk, to taste. So, just be warned, if you make a big batch of cold-brew coffee, don't forget to dilute it!
These popsicles combine cold-brew coffee with milk and a bit of sweetened condensed milk. Our preferred ratio is in the recipe below, but feel free to adjust it to your taste. Some like a stronger coffee flavour, some like a weaker one, so adjust accordingly to find the perfect sweetness for you! Using sweetened condensed milk sweetens it without being too strong, and also helps thicken the popsicles.
Ingredients:
1 ½ cups cold brew
¾ cup cold water
¼ cup sweetened condensed milk
¼ cup milk
Whole coffee beans
Directions:
In a large measuring cup, mix together cold brew and cold water
Pour half the mixture into a bowl, and keep the other half in the measuring cup
To the cold brew in the bowl, mix in condensed milk and regular milk. Taste to make sure it is sweet enough for you.
Pour the coffee-milk mixture into the ice pop mold, filling each one halfway. Place in the freezer for one hour.
Insert popsicle sticks and then top off with the second coffee-water mixture. This is when you can drop in some whole coffee beans for some extra flavour.
Freeze for another 2 hours, or until completely frozen.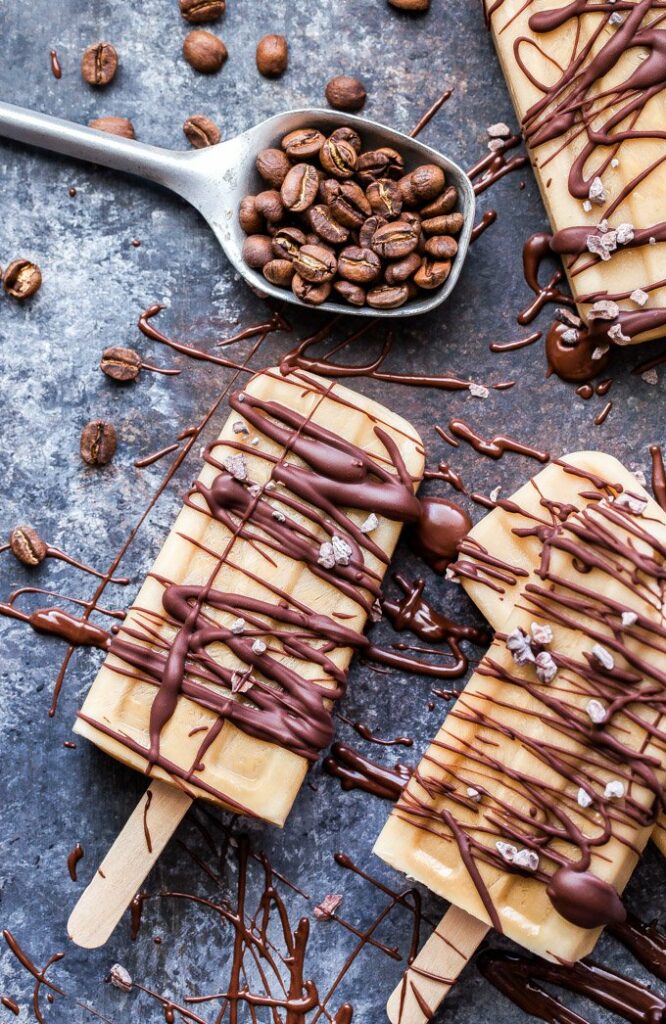 This recipe will result in an ice pop that has a creamy, sweet taste on the top half with a black cold brew coffee taste on the bottom half. Just like with regular cold brew, these ice pops are totally customizable to fit your taste. You can add flavor with caramel or mocha syrups, take out the milk for a strong coffee flavor profile, or add milk to the entire mixture if you want the whole thing to be sweet!
Recipe from: https://www.drinkcoffee.com/cold-brew-ice-pops/
Images from: https://www.theflavorbender.com/iced-coffee-popsicles/
https://reciperunner.com/vanilla-cold-brew-coffee-popsicles/