How Professional Photography Positively Impacts your Business
Images are more than just pictures — they can spark emotion, and emotion is an important part of sales. If you've ever seen a gorgeous image on Instagram and then HAD to check out their page and products, you can begin to understand why photography is a vital component of your brand.
Jess Mose, the owner of Prairie Soap Shack, a local Flagstaff business, discovered the importance of photography with her own brand. When reflecting on making the change to professional photography, she said:
"I was inspired by other creators on Instagram with amazing photos and thought, why can't I do this too? Since having professional photos done — it has opened more doors for my business as new opportunities keep rolling
in. I would recommend every. single. maker and business that is online and on social media invest in branding photos."
Since she has started using branded photography, Jess has seen her business go through substantial growth — her brand's photographs will be featured on the front cover of Prairie Living magazine, a column in Trailblaz-her, and a British Vanity Fair, Vogue, and House & Garden! How amazing is that!?
---
How can photography impact your business?
Given how much photography has changed Prairie Soap Shack, you may be wondering other ways photography can impact your brand and its sales. Don't worry — we've compiled a list: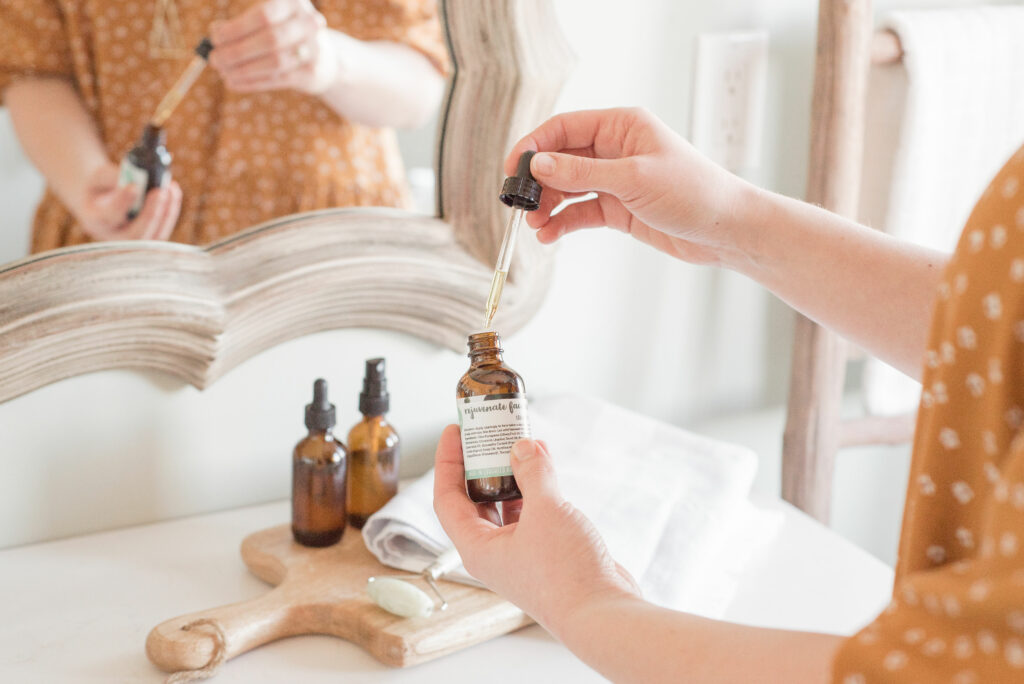 1. First Impression
Visuals are the first thing customers see when they come across your business. From social media to your website, the images you have are instantly going to capture your audience's attention or, regrettably, turn
them away. Having professional and/or branded photography will help you stand out from your competitors and leave a good first impression.
2. Engagement
Now that your audience has a positive first impression, they're bound to stick around! Professional photography will keep your viewers lingering longer on your business pages, which means your sales will likely increase as they stay engaged.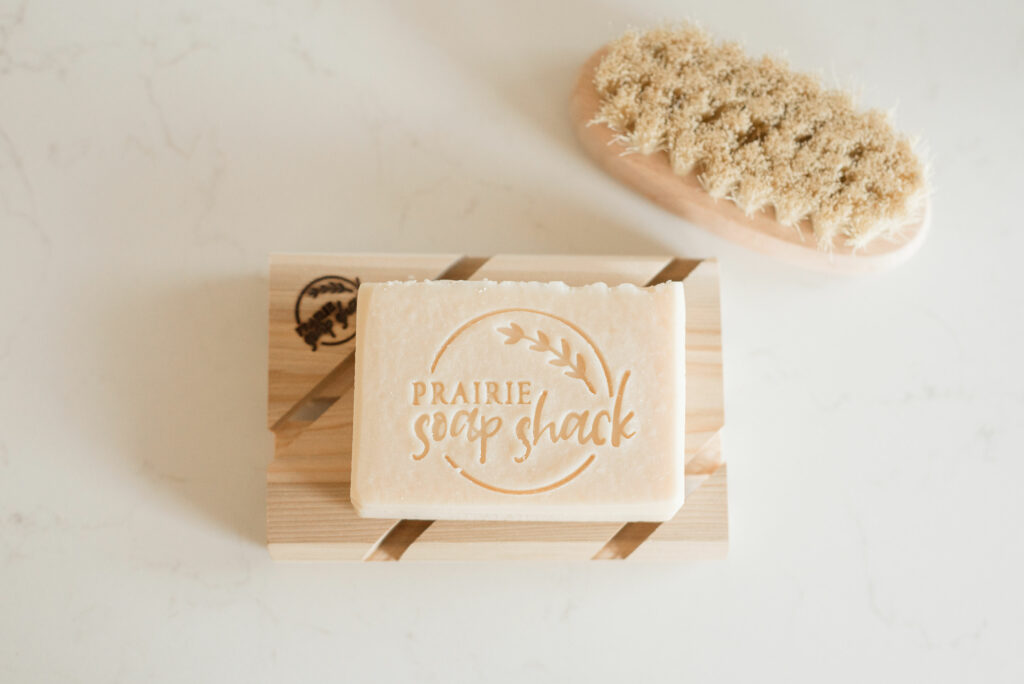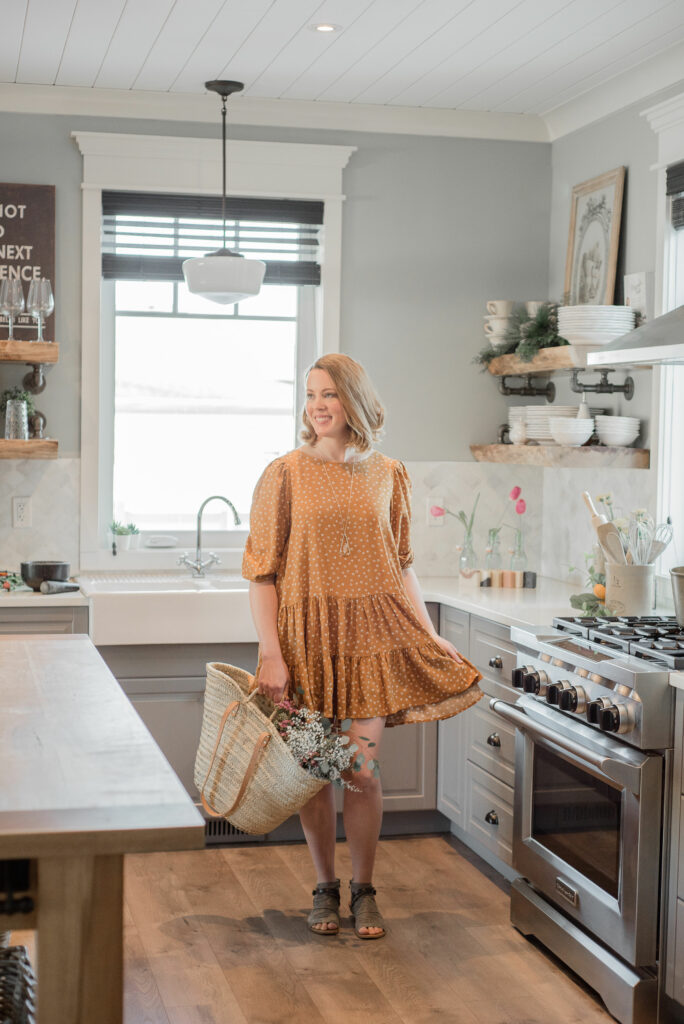 3. Brand Personality
Photography doesn't just look pretty — it gives your brand personality! By having branded images, audiences can begin to feel connected to your brand's values beyond your fantastic products. Jess Mose attests to how images elevate your brand values. In her interview, she stated:
"Branding photos enhance [values] all the way down to the details of the textures and materials of props and clothing in the photos. This is important as when people see my business images, they can tell right away what my brand is about…"
4. Consistency
You've heard it so many times: consistency is key. Well, we're here to tell you that matters with photography as well. 90% of consumers expect their experience to be consistent across all channels. Having a set library of professional/branded photography for your business means your audience knows what to expect from your brand and will find comfort within the consistency.
5. Credibility
This one hits home with small businesses. You're not a large corporation with a well-known name, but your customers still need to feel that your business is a place they can trust. Professional photography gives your business the professional feel, eliminating any uncertainty from your audience, which may lead to increased sales.
---
Now that you're sold on professional photography, don't settle for any photographer! Jess Mose offers great advice:
"Know your brand, and then invest in a branding photographer that will understand exactly what you're looking for."

Jessica Mose – Prairie Soap Shack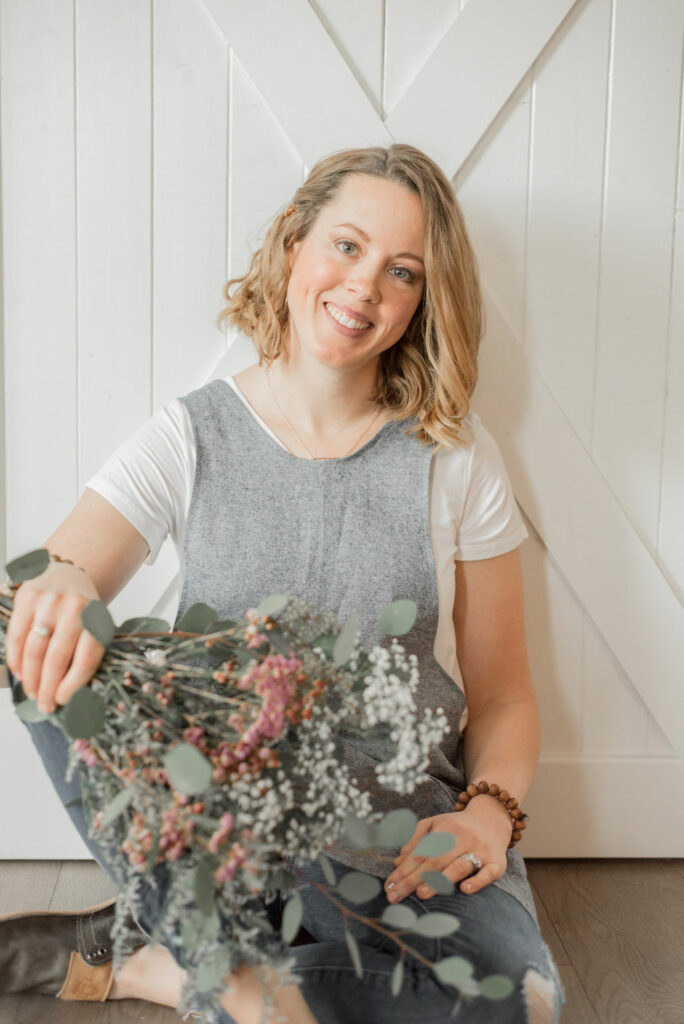 ---
Photo credit – Branded by Barnes
Sources:
• How Branding Photography Changed Prairie Soap Shacks Business –Interview Prairie Soap Shack owner, Jess Mose
• Small Business BC
• Black and White Studios
• Medium
Recommended Resources: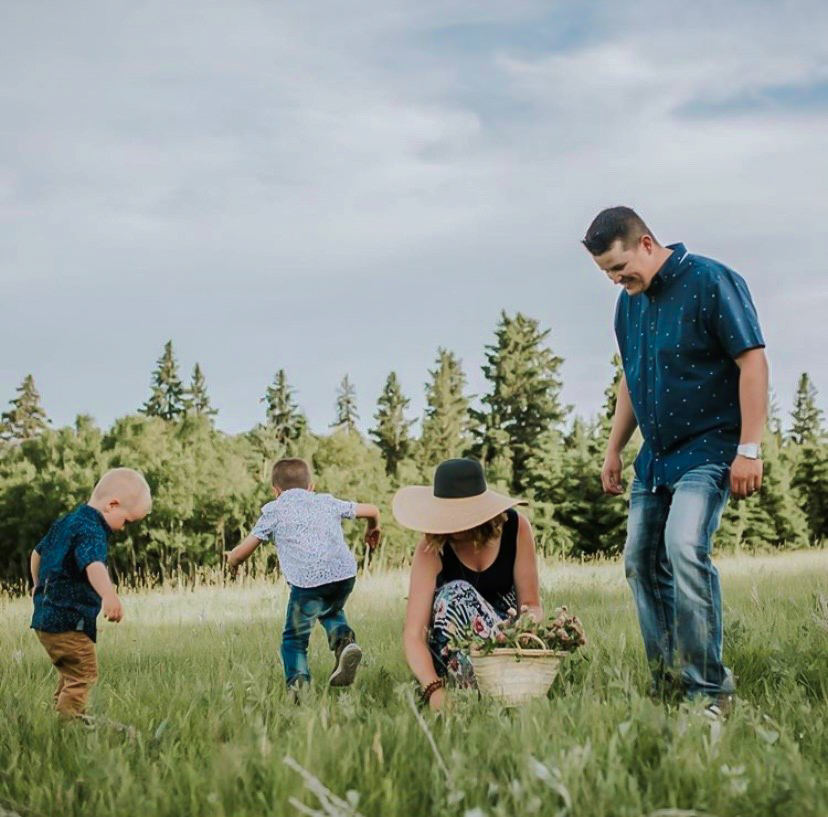 We can't wait to see your business grow!