Bright Lights, Big City, Big Dreams
Flagstaff Crafted takes on YEG
Courage. It's a word that is thrown around a lot when talking about entrepreneurs. Courage can be both scary and scarce when it comes to small businesses. When you decide to embrace your own courage, it can lead you to success. Becoming a maker and investing in yourself takes a great deal of courage. To follow your dreams of becoming a maker, sacrifices have to be made that can have financial risks. Such sacrifices may include ordering supplies in bulk, purchasing a storefront, or quitting your 9-5 to devote yourself to your business full-time. Even when you have finally taken that leap to invest in yourself, there is often that little voice of doubt in your head whispering "what if no one likes my product?" Doubt can cause us to play it safe, keeping our vision small instead of exploring exciting new opportunities. Read on to learn how three small-town girls took a leap of faith and are now retailing their products at The Makers Keep in Edmonton.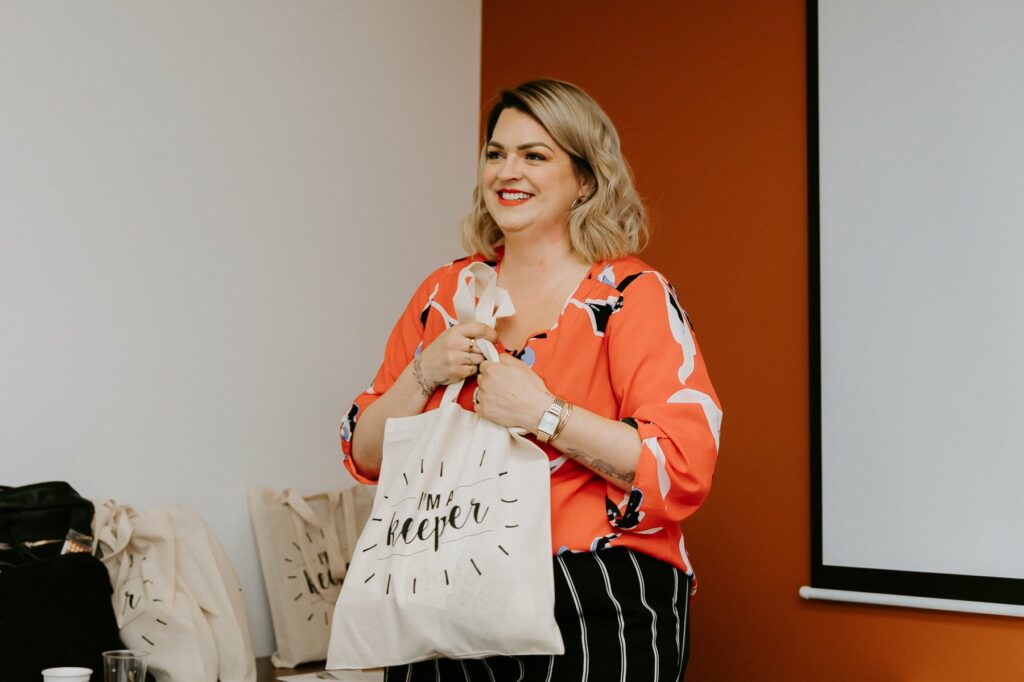 "Dreams without action is just the paralysis of the status quo."
Ryan Berman, author of Return on Courage
Let's Go Back…
We're going to take you back to our first Maker Meetup which we hosted on May 22, 2019. Do you all remember our guest speaker Katrina Petryshyn, owner of The Makers Keep? With her contagious smile and stylish appearance, she is hard to forget. Katrina shared her best practices in the makers' world. She shared her knowledge about branding, packaging, pricing and social media. She talked about her experiences with screening and reviewing applications to The Makers Keep. She knows what sells and what doesn't and we were thankful to hear it firsthand from someone who has experienced great success in the handmade retail business.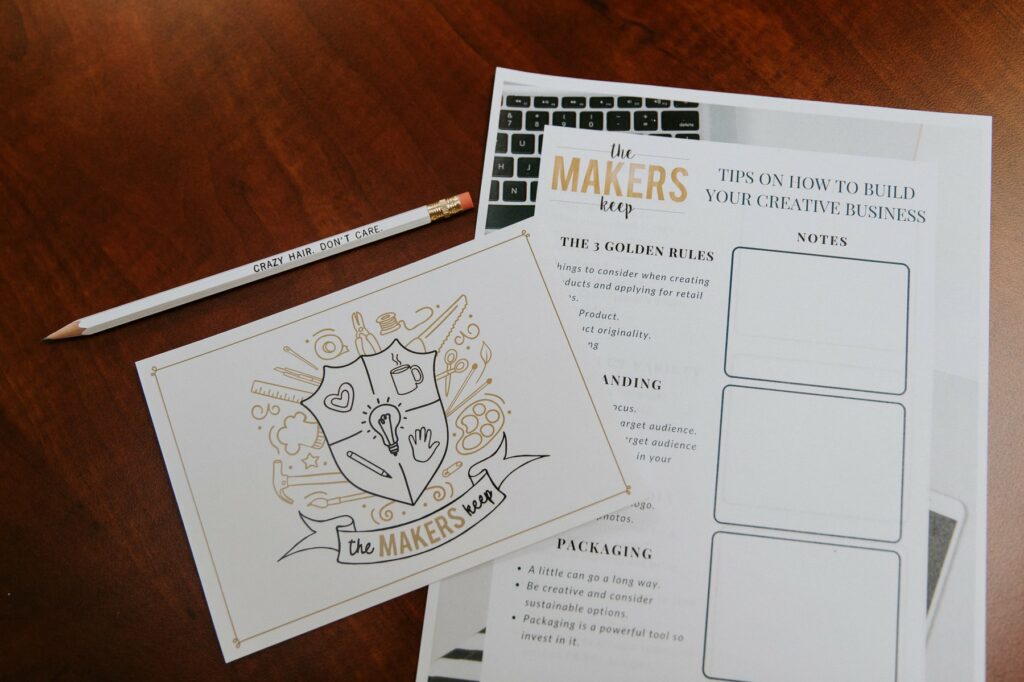 Time To Get Down To Business
The day following the Flagstaff Crafted Maker Meetup, we had the pleasure of spending the morning with Katrina. Ever since visiting her Kingsway Mall location, we were anticipating the day we could sit down with her and learn how she got to where she is today. We asked every question we could possibly think of and eagerly listened to every word she spoke. Our time with her was short so we were going to make the most of it!!
Our team displayed makers' products in a room for Katrina to look at. She didn't hold back and was completely dedicated to reviewing each and every product. She suggested ways to improve product quality and branding images. She was confident that if her suggestions were followed, she would retail the products in one of her stores. Following our meeting with Katrina, we met with each of the makers and shared Katrina's suggestions. In the following months, some of our makers took her advice, made the suggested changes and applied to The Makers Keep. This was a prime example of being courageous and taking a leap of faith; Mompreneurs making it happen!!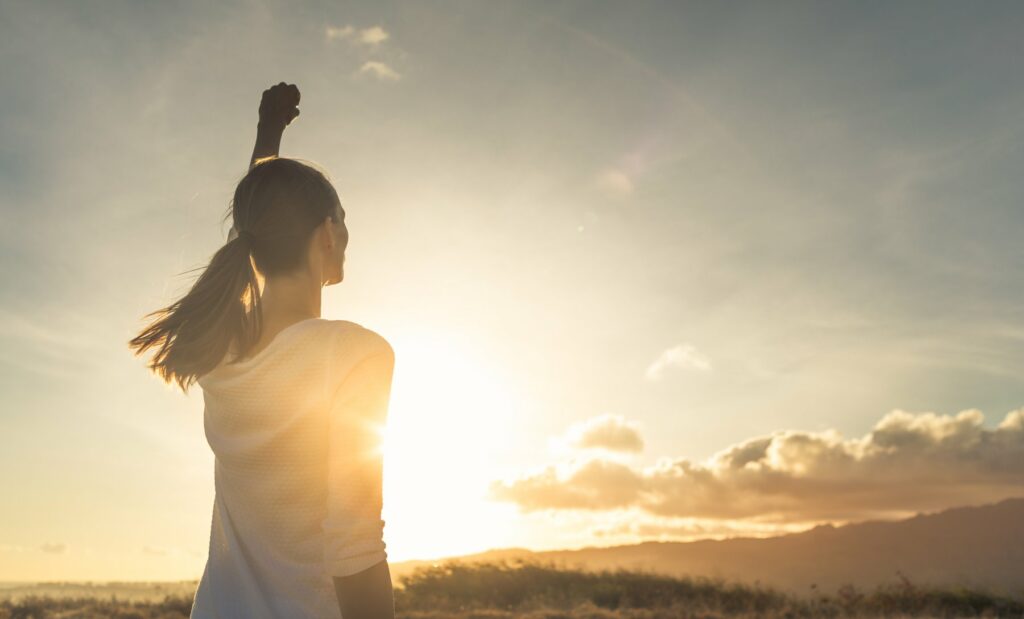 "Mompreneurs making it happen!!"
Courage Turned Dreams Into A Reality
Knowing Katrina receives over 60 applications per month and only accepts 2 – 5 of them, we knew we had to practice both faith and patience. Patience is merely the ability to wait. In this case, it was the ability to keep a positive attitude while waiting, which was exactly what our makers did. Our Flagstaff Crafted team knew these products had the potential to be highly competitive in the handmade retail world. Within a couple of months, we were notified that The Makers Keep was going to retail Flagstaff Crafted products!!
Meet the Makers Behind the Products
Meet some of our Flagstaff Crafted makers whose handmade products are headed to the big city! These three makers had the courage to look beyond our region borders and envision retailing their products in a larger urban center. They all knew rejection was a possibility but didn't let that stop them. With courage and determination, they took a leap of faith, applied to The Makers Keep, and are now retailing their products in an urban setting. We are so proud of each of our makers that have been accepted into The Makers Keep as well as those still waiting to be accepted. With courage, hard work and determination you are capable of anything you set your mind to.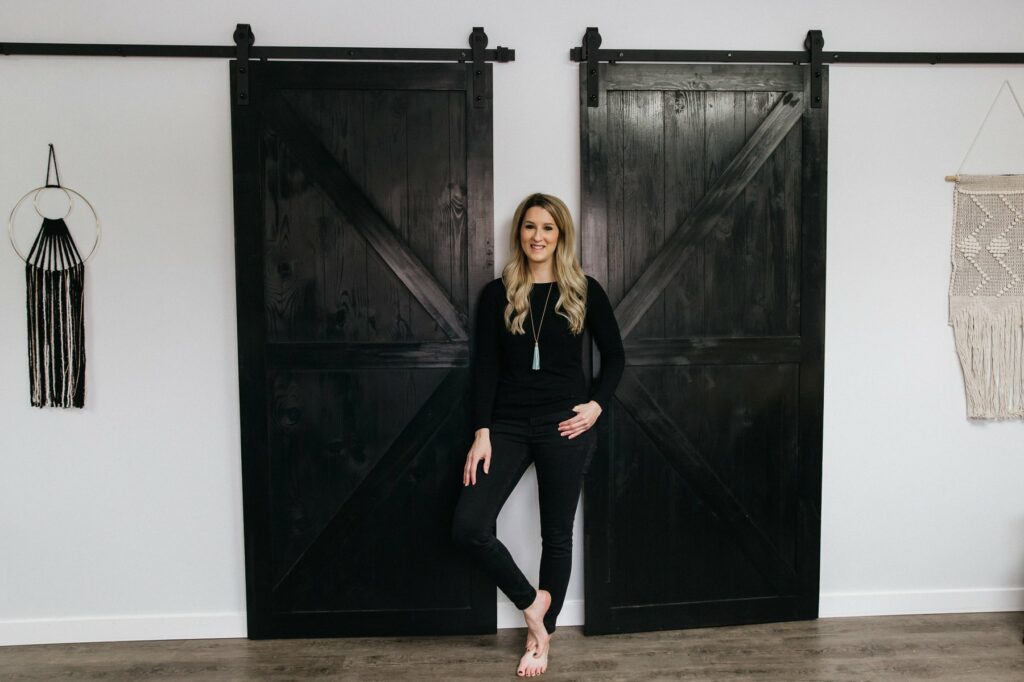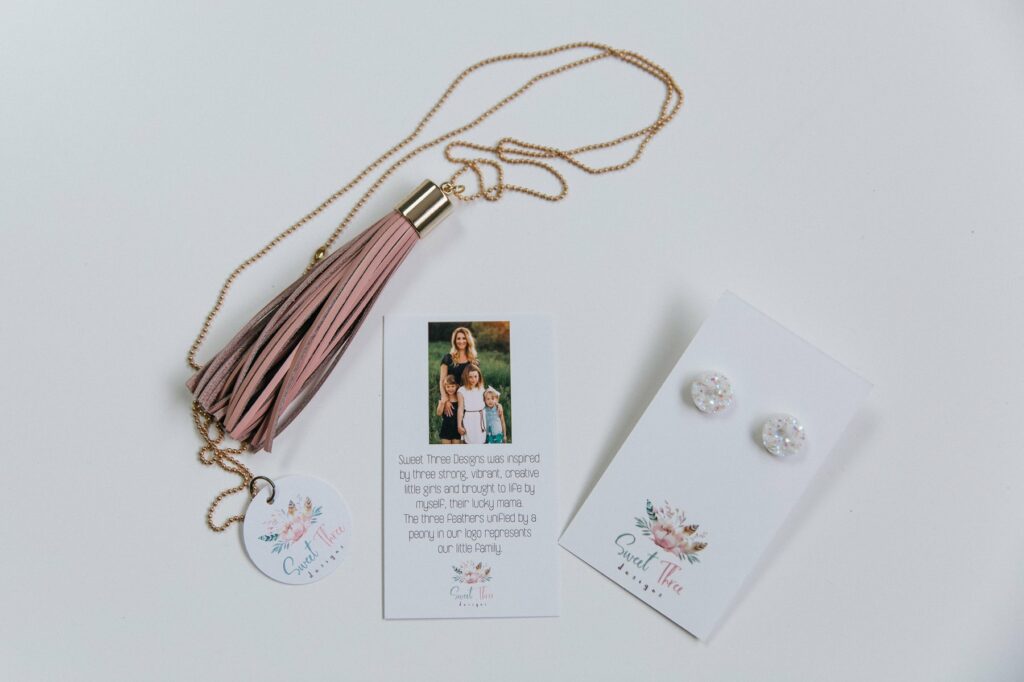 Candace Patten — Sweet Three Designs
Sweet Three Designs was inspired by three strong, vibrant, creative little girls and brought to life by Candace, their lucky mama. Their logo is a representation of their little family – three pretty feathers brought together and grounded by a peony. Ideas and inspiration for Sweet Three Designs products come from their busy small-town life in Sedgewick, Alberta. This sweet little family creates their jewelry to suit a range of ages and styles – there is a Sweet Three Designs piece for everyone!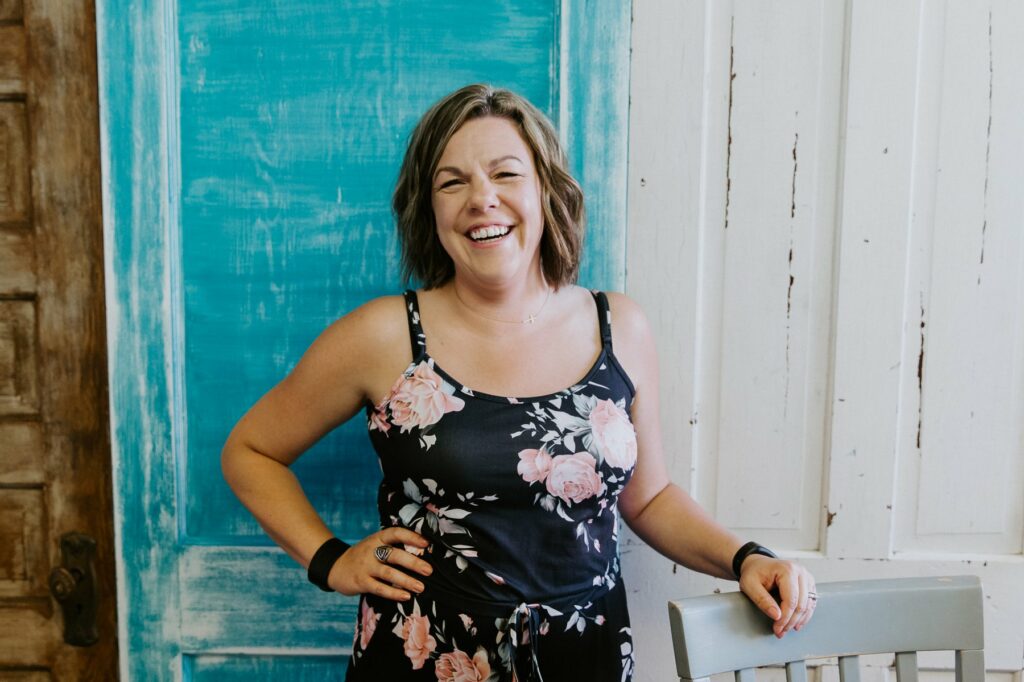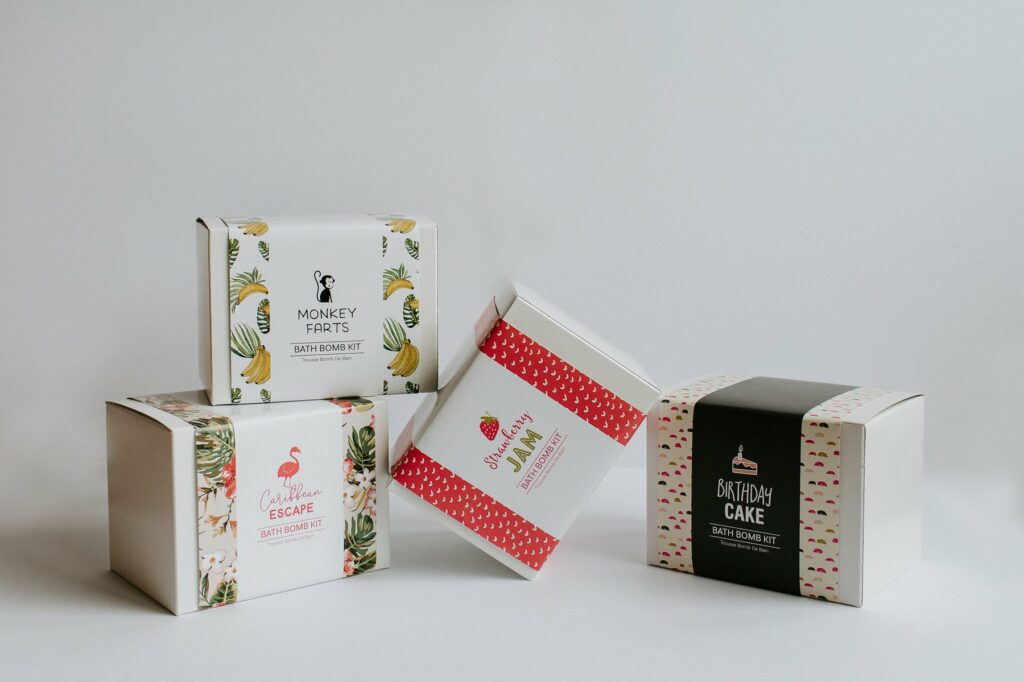 Trisha Muirhead – Fizzy Funtastics
Fizzy Funtastics was born from a deep interest in creating and a deep love for kids. Trisha's products are meant to bring joy, make memories and solve some of life's little troubles… dry skin, boredom, gift-giving challenges, etc. Trisha is involved in all aspects of the business and absolutely loves hearing back from her customers. Her handmade and unique products include bath bomb kits, lip balm kits, soap, whipped body butter, lotion and bath bombs.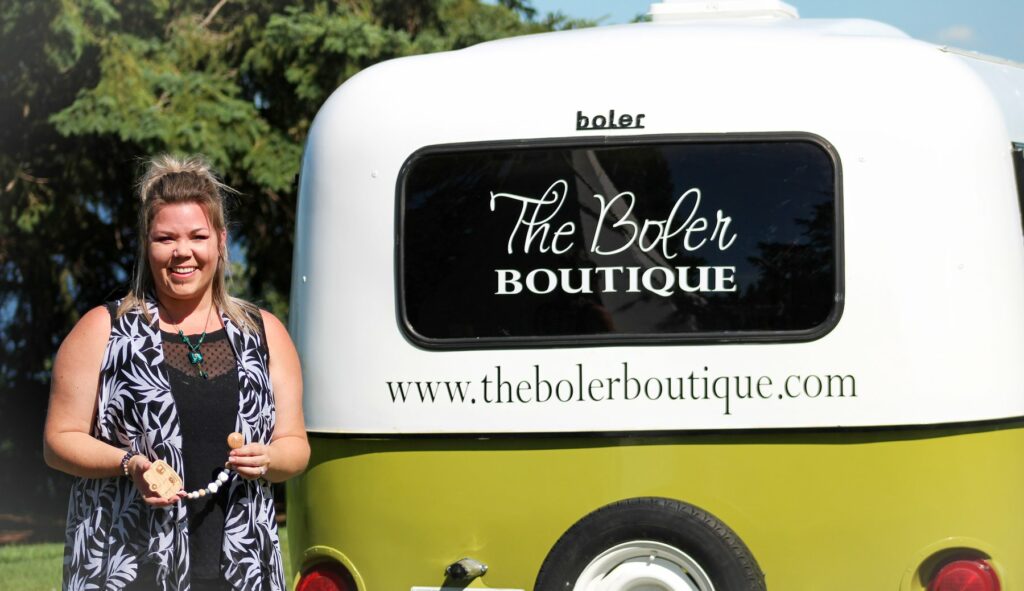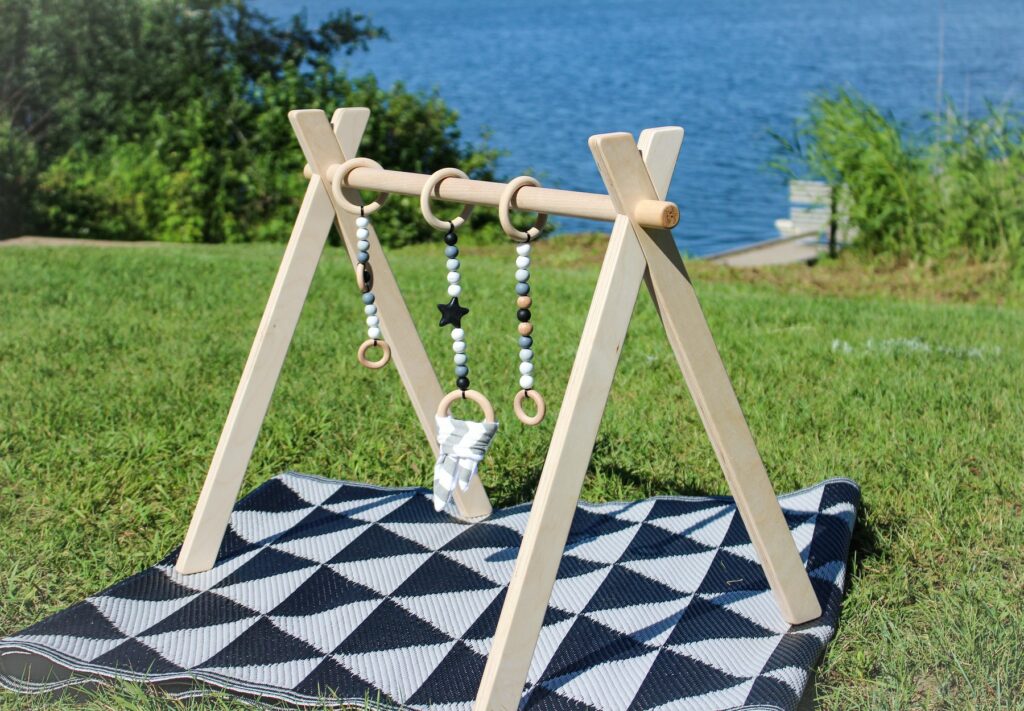 Tara Hardon – The Boler Boutique
Owner of The Boler Boutique, Tara Hardon, started her business venture after her first child was born. She quickly realized how hard it was to find unique baby items that didn't have the typical "baby feel". She wanted other parents to feel a sense of relief knowing that if they got it from The Boler Boutique, they could rest assured, knowing that another mama has put her own heart & soul into every piece. It is her goal to make other parents' lives with babies a little bit easier (because we all know how hard it can be). With practical, modern & safe products like stay on baby booties, soother clips, baby gyms & teething toys, Tara has created products that are sure to please any young, growing family.
To all of our readers: Be brave and take the leap! Don't be afraid to put yourself out there, because you never know what great things may come your way because of it!