Benefits of Running a Small Business in a Rural Community
Interested in running a small business? Or perhaps you already have a business and are considering relocating it to a smaller community. There are a HOST of benefits to being a small business in a small community — like a lower cost of living, less competition and lower labour costs. If you're undecided, read on for more reasons to start or bring your business to a rural community (like Flagstaff County)!
---
Lower costs
• Cost of living is typically lower in smaller towns than in the city; that means everything from rental rates to mortgages, gas, groceries — you name it. Your money will go a little further in small towns.
• Cost of labour will scale to match the cost of living! That means that in a smaller town where your neighbours are paying less for their bills and day-to-day, salary expectations will likely also be different than in bigger cities. This can save you big on overhead, from sourcing labour to supplies — you might be able to save a pretty penny and increase your profitability depending on your business type!
• Other ways your overhead may be reduced include lower taxes, maintenance fees, utility bills, insurance and more!
• It can be easier to access funding in small towns! Business loans are generally easier to obtain, and there may be more support from local government to help your small business get off the ground and grow. Flagstaff County provides a host of resources, including Flagstaff Crafted! Learn more on the economic development page of the Flagstaff County website.
---
Discover your niche!
• With less competition in smaller towns and rural settings, you're free to research and discover the need or problem that your business solves — and own the whole niche! In a city, you could be facing hundreds of competitors in the same space, but in a smaller town you may be the only business of your kind — which means starting out with a larger share of the market and a bigger customer base. All you got to do is get them into your store!
• Many rural small business owners are experts in their fields and are in the unique position to offer their expertise directly to their customer! Your business will stand out because of the personalized service you provide, and the expertise you wield!
---
Community support
• We talk about it all the time, but that doesn't make it any less true! When you bring your business to a rural community like Flagstaff County, you're joining a group of local, passionate entrepreneurs just like you who have been learning and working in the area for years. Every business is unique in a small community, which means it's not a competition — it's a network. Get out there and make connections, and watch your business grow!
• Not only do you benefit from the network of other entrepreneurs, but customer loyalty and interest are going to be much easier to obtain and hold long-term than in the big city. Customers love shopping local! They love getting to know the people behind the business AND they love supporting their local economy by bringing their business straight to you over the bigger guys. You'll have direct access to your customers and unfettered opportunities to build relationships with your audience.
Need more reasons to bring your business to Flagstaff County? Probably not, but just in case, you can scroll back through our blog for more information on what it's like to live and work as an entrepreneur in our community — and the type of resources that exist for you to do so.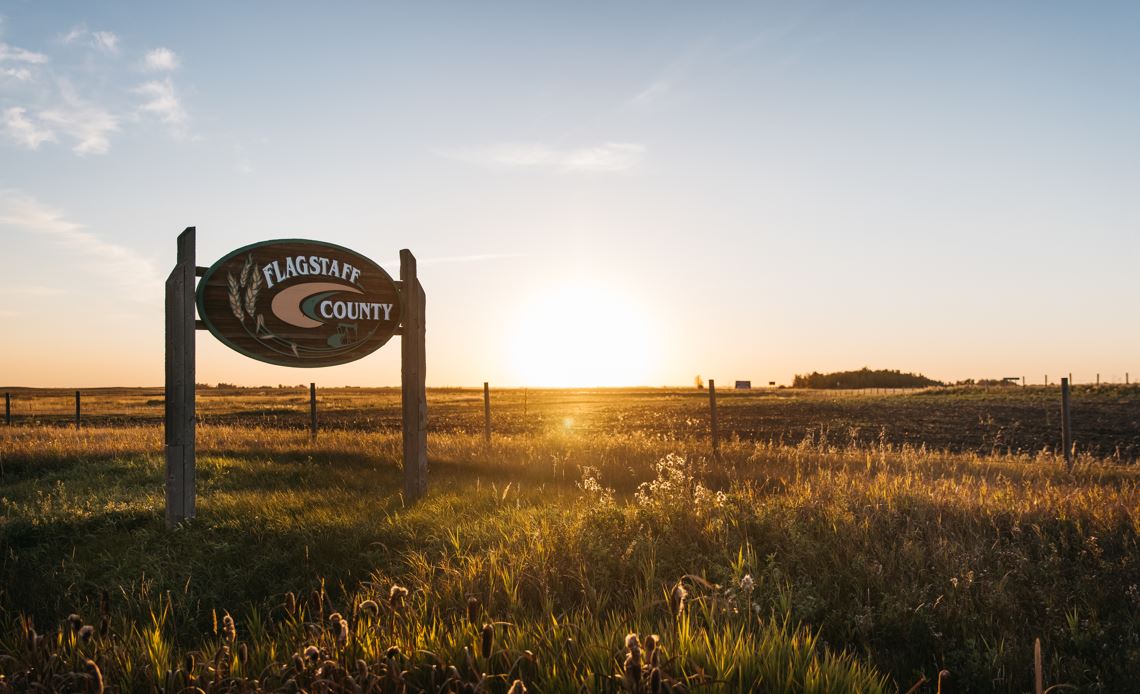 If you're already a small business in Flagstaff, consider signing up to be a part of our business
directory! Submit your business HERE.
Sources:
https://businesslink.ca/blog/3-key-advantages-to-rural-small-business
https://www.stearnsbank.com/resources/blog/5-reasons-to-open-a-small-business-in-a-ruralcommunity