How to make customers love your brand as much as you do!
Think of a certain brand you just can't get enough of. You love shopping there and often find yourself talking about it to your friends and family. Now, what if someone asks you why you love it so much? Sometimes it's easy to answer with things like customer service, easy return policy, or an easy-to-use website. These things are all great for business and deserve praise, but normally what makes someone fall in love with a business is something much less obvious. It's normally the feeling you get when you walk into the store, talk with the owners or employees, or become interested in their online presence. It's that feeling of attachment to a business, and that feeling is developed through brand personality. While business owners look for customers to love their brand, customers are also looking for brands to love and brand personalities to connect with.
"A brand is a voice and a product is a souvenir."
— Lisa Gansky
An important step in developing a small business is to give your brand a personality. Giving your brand human characteristics (fun, sophisticated, young, feminine) allows people to relate to that brand and form a personal connection to it. Brand personalities can be anything you want. You can market your brand as being super cute and fun, dependable and tough, or anything in-between! When developing your brand personality ask yourself; if your brand were a person, what would it look like? Would it be a man or a woman? Would it be old or young? What would it wear? How would it act? In a marketplace that's bursting with hard-working, hustling entrepreneurs, people are more likely to follow their heart than anything else. What you want is their heart to lead them to you.
Flagstaff Crafted maker, Morgan Cox of Morgan Cox Photography, is the perfect example of someone who has created an effective and inviting brand personality. Through her online presence, she has allowed her followers to make a personal connection by infusing her brand with personality — her personality. Take for instance her "About" tab on her website. She allows you to connect with her by sharing a fun and playful list of things she likes. And for those who may already know Morgan, this gives them a better idea of who she is…a fun-loving, list-making, coffee drinking mama behind Morgan Cox Photography.
Morgan Cox Photography "About"
Coffee. Need I say more?
I read a lot. My next big dream is to have a book published.
I'm not good at small talk BUT I love talking about real things and real life.
I could spend all day in Chapters. Coffee and books in one beautiful location equal bliss.
I am sarcastic to the people that I love the most and nice to the people I don't. I realize that is kinda backwards.
I wish that platform 9 3/4 was real.
I love getting a new notebook and making lists. Lists about anything really….goals, to-do, writing ideas etc
By 7:30 pm I am in my pyjamas.
Looking back on my list so far I sound like a real party animal =)
I have two kids that make me feel like the luckiest person ever, and I am married to my best friend who makes me laugh each and every day.
My name is Morgan and I am so honoured to be trusted to be invited into people's lives and given the opportunity to capture their memories.
Who am I?
I'm a dork who washes Ziploc bags and I love a good bag of chips.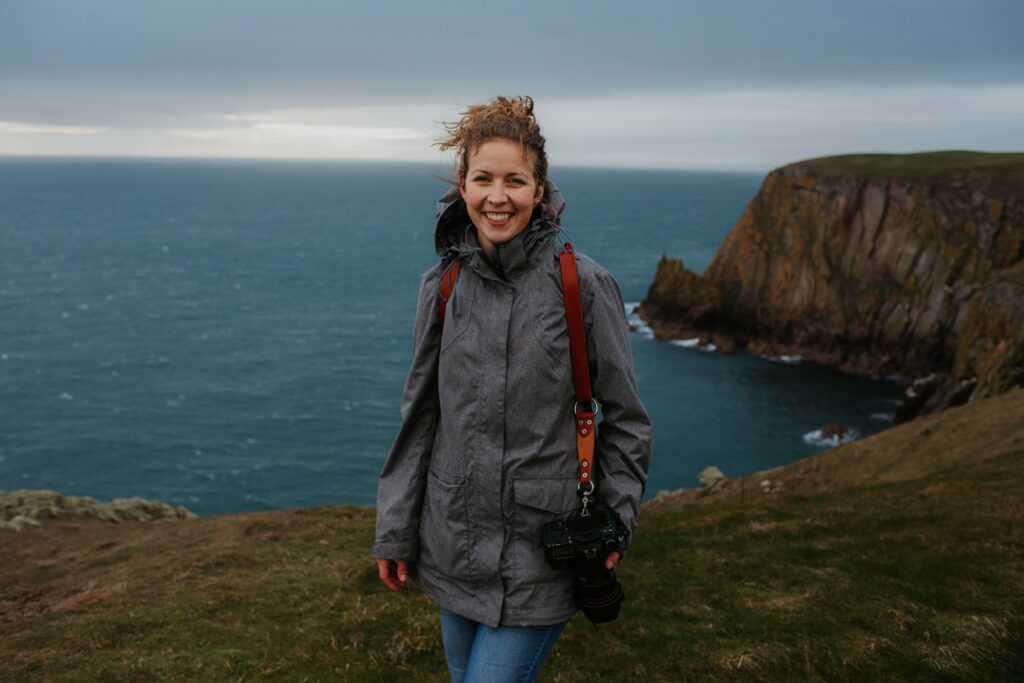 Another essential tool Morgan uses in communicating her brand personality is through photographs – and here's how:
She captures photos that convey emotion: Emotions are essential to connect with people. Any emotion can be conveyed through pictures with techniques such as focus, colour, contrast, space, line, etc. All these techniques can evoke certain emotions in the viewer that you want them to associate with your brand- giving your brand that personality.
She knows how to make a great first impression through her photos: Images from ads or social media are normally a person's first contact with a brand- be sure that your images will appeal to your target audience and draw them into your brand. Your images should show what type of person your brand would be, and that your target customer would relate to and develop a connection with your brand.
Quality photos = Quality brand: Having good quality images that showcase your business can create a source of brand trust and recognition for your customers. If you have great photos, you will add value to your brand and products by creating a sense of professionalism. Morgan Cox Photography can provide you with the photos you need to take your brand personality to the next level.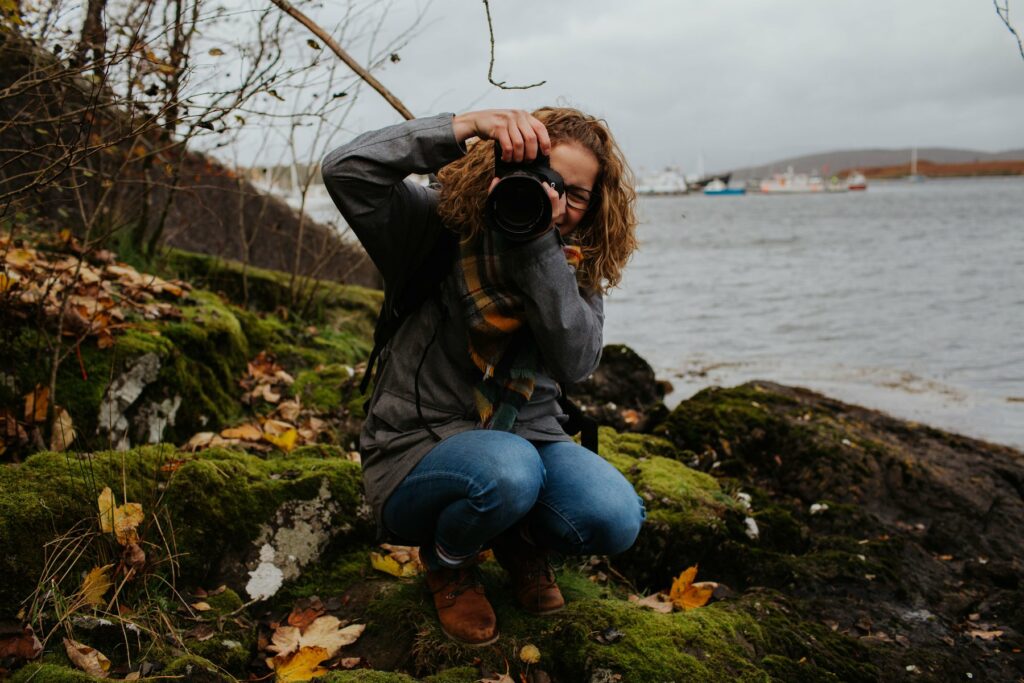 Your brand is how your customers perceive and value your business. They don't value a logo and a price; they attach themselves to something relevant and meaningful, a brand with depth and dimension. Consumers need an embodiment of who your business is, what it stands for – and this is where brand personality makes its red carpet appearance.
Photos courtesy of Morgan Cox Photography