Holiday Gift Guide 2019
Welcome to Flagstaff Crafted's very first Holiday Gift Guide. You will find a curated collection of unique handcrafted products that will leave a lasting impression on your loved ones.
No matter who you're shopping for this holiday season, Flagstaff Crafted has got you covered. With unique handcrafted items, you will dazzle your loved ones with a personal and creative gift, all while supporting a small business. The gift ideas listed below are perfect for anyone on your list. After this Christmas, you'll never go back to gifting the basics.
Our makers are talented, hardworking, creative people who work tirelessly to offer you products that are unique and of high quality. When you purchase a product from one of our makers, you are buying a piece of their heart and contributing to the dreams and goals of a local family-owned business.
Follow along as we share with you our top Flagstaff Crafted gift ideas for this holiday season. They are ready to be wrapped up for someone special. Browse through the list of unique Christmas gift ideas that will leave memorable impressions.
For Her
---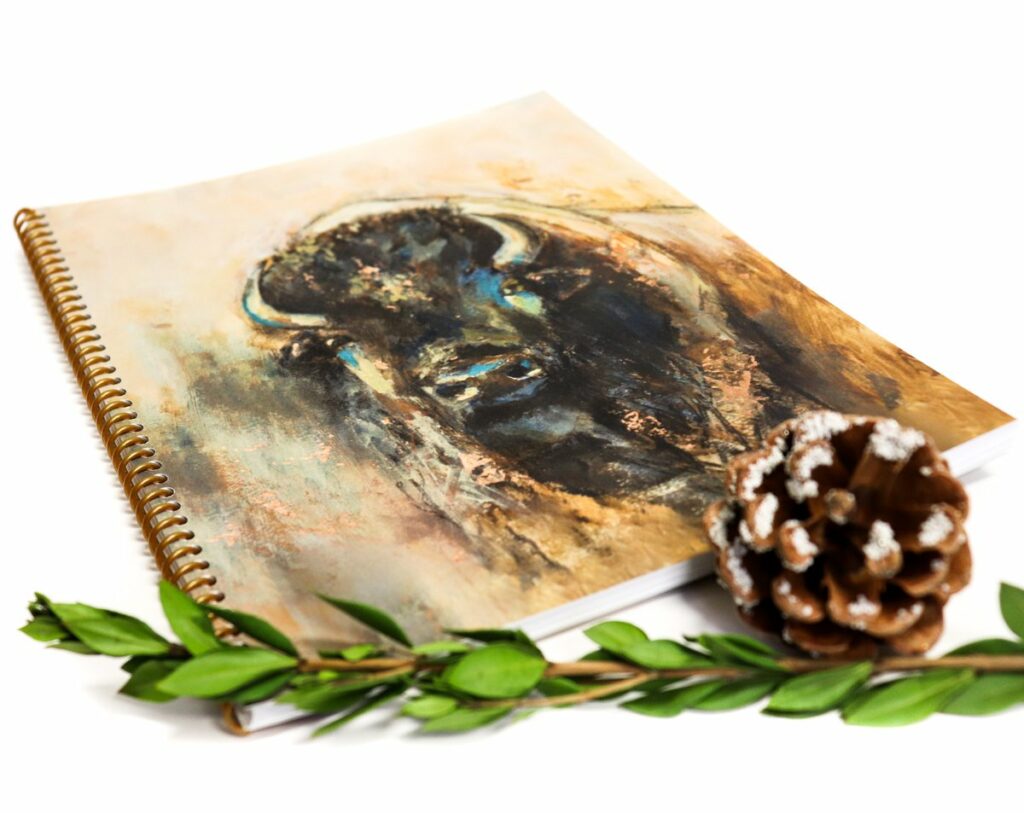 #1 Time To Reflect
Just in time for the holidays, Kristin Kueber Artist has created the most unique and beautiful journals for that woman in your life. Consider buying a journal for a loved one to record or reflect on their memories. The cover on each journal features a copy of an original, handpainted art piece by the very talented Kristin Kueber. From cows to cacti, Kristin has 5 different journals available for purchase this holiday season. The journals are available at Rural Root Collective (Killam).
SHOP NOW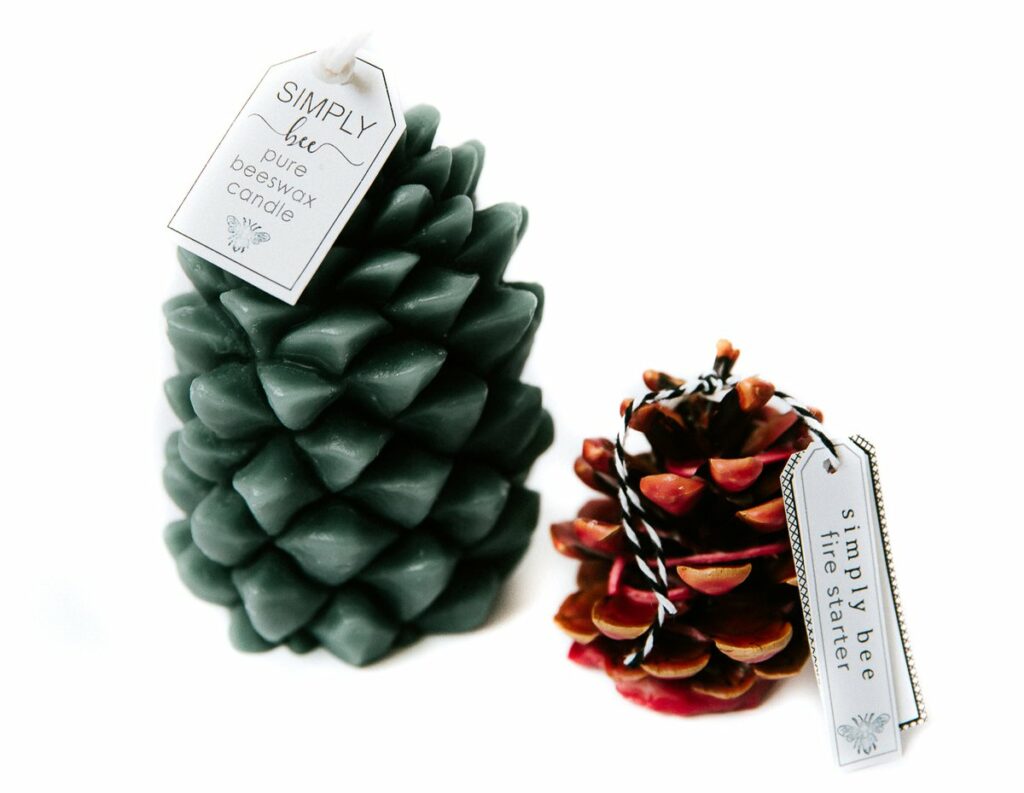 #2 Add Light to Her Day
Gift a beeswax candle to create a blissful ambiance for a loved one to enjoy. There's nothing more calming than the beautiful look of a lit beeswax candle. Simply Bee has designed and created beautiful and unique pinecone-shaped beeswax candles that not only help to purify the air, but also look stunning simply displayed. The smaller candle is a firestarter that makes lighting a fire much easier and fun. So gift a beeswax candle to help them stay warm and cozy inside during the cooler temperatures this season. To purchase a beeswax candle or firestarter contact Simply Bee through Facebook messenger and they will happily ship to you!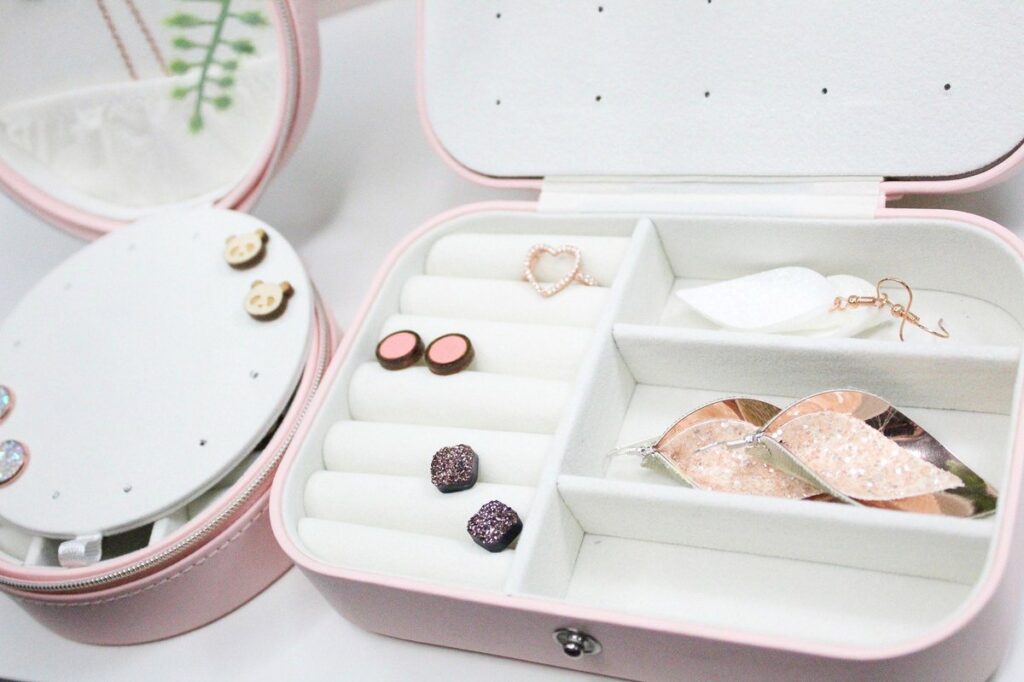 #3 Beautifully Organized
Do you have someone on your list who loves to stay organized at home and while traveling? These beautiful jewelry boxes created and designed by Sweet Three Designs are a perfect match for your loved one who enjoys both jewelry and organization. She can zip one up and take along on her travels or simply display their elegance on her dresser at home. Simplicity made beautiful. The jewelry cases are available at Eye Candy Beauty Company (Sedgewick) and Rural Root Collective (Killam).
For Him
---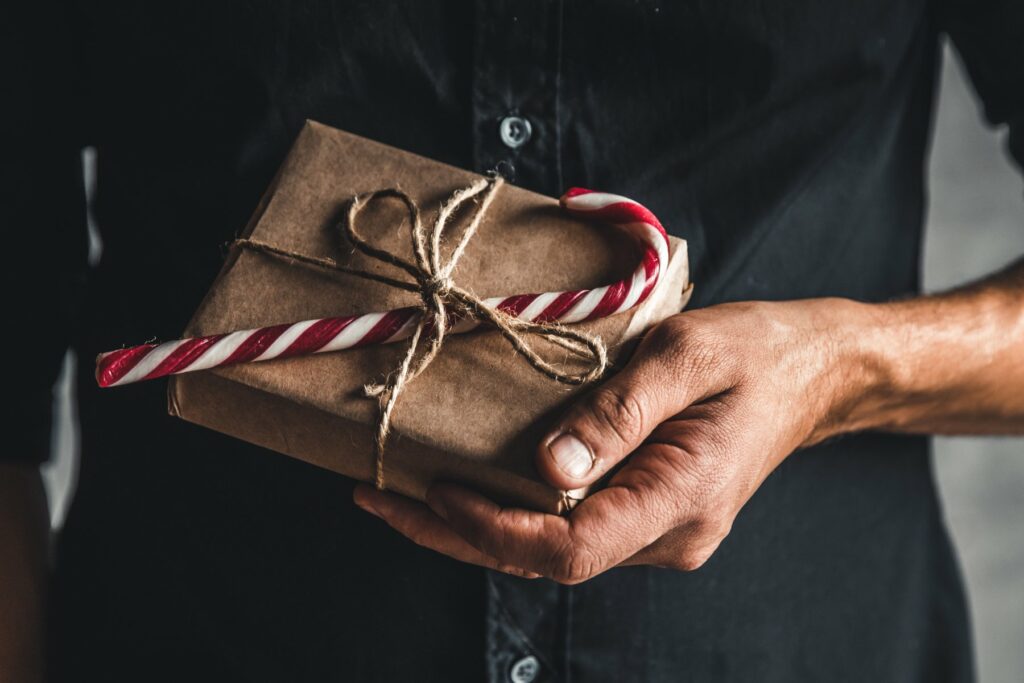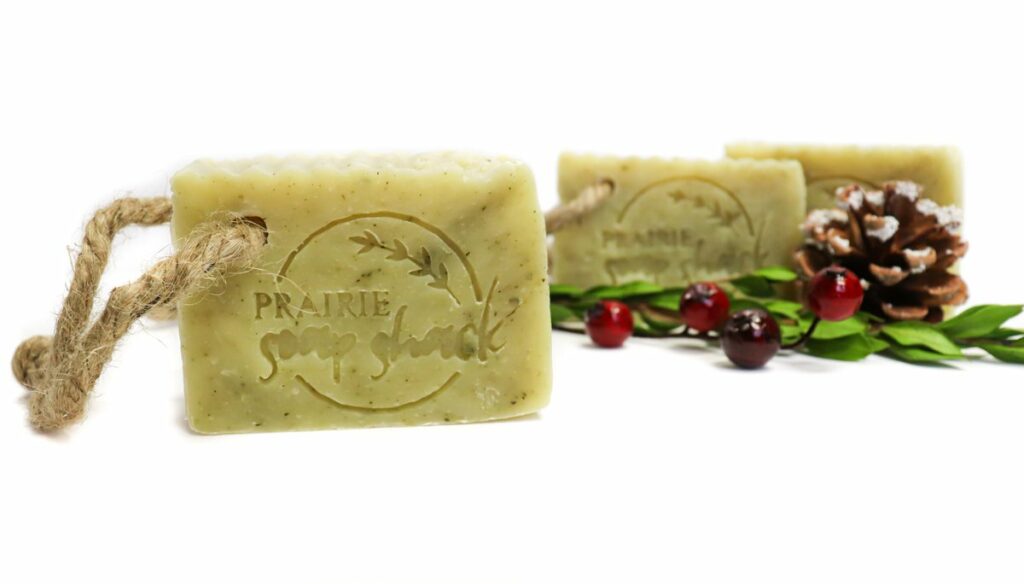 #1 All-In-One
With ingredients like Coconut, Avocado, Cedarwood, and Pine – the Prairie Man bar will leave him feeling better than ever! This 3 in 1 bar created by Prairie Soap Shack is an all-in-one product that will make his time in the shower quick and easy, while still washing away dirt and grime. One product for face, body, and hair will save him time and leave him feeling refreshed.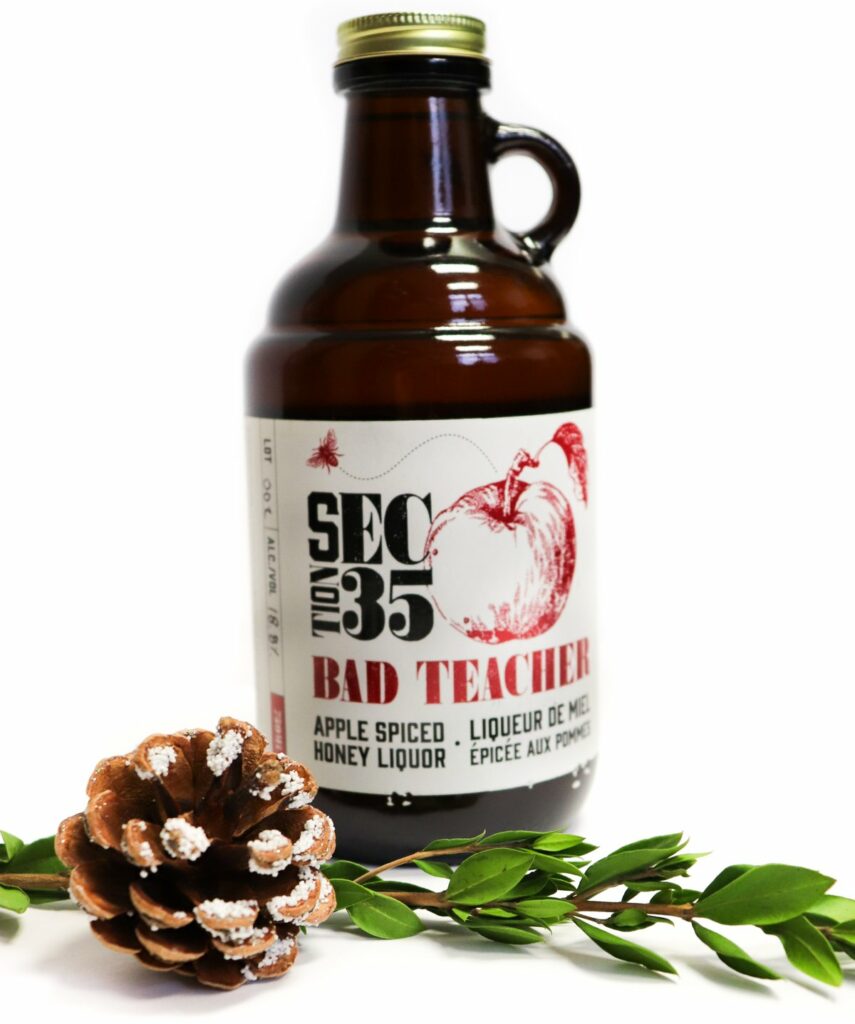 #2 Mouth-Watering Farm Box Subscription
Spoil him this holiday season with a unique gift that is sure to impress his palate. Every month, Lazuli Farms curates a meat box filled with a variety of in-season, mouth-watering selections. Every subscriber receives a "Beginner's Guide to the Farm Box" along with a newsletter full of recipes and a description of your selections. It is your essential guide to everything you need to know about the Farm Box. Lazuli Farms also includes a gluten-free option. To purchase a Farm Box subscription, click on the SHOP HERE button below.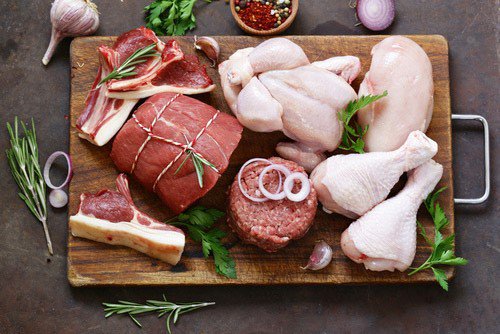 # 3 A Mix of Spicy and Sweet
An ideal find for someone who enjoys the finer things in life. Created and developed by Section 35 Farm Distillery, Bad Teacher is a hand-crafted blend of apple, spices and honey spirits that tastes like liquid apple pie. Balanced and smooth, it is perfect to drink on ice or with ginger ale and a splash of lime. Bad Teacher retails at several locations within the Flagstaff Region – 49th St Liquor Store (Daysland), Lakeview Liquor Store (Hardisty), Coop Liquor Store (Killam), Railside Spirits (Sedgewick).
For Kids
---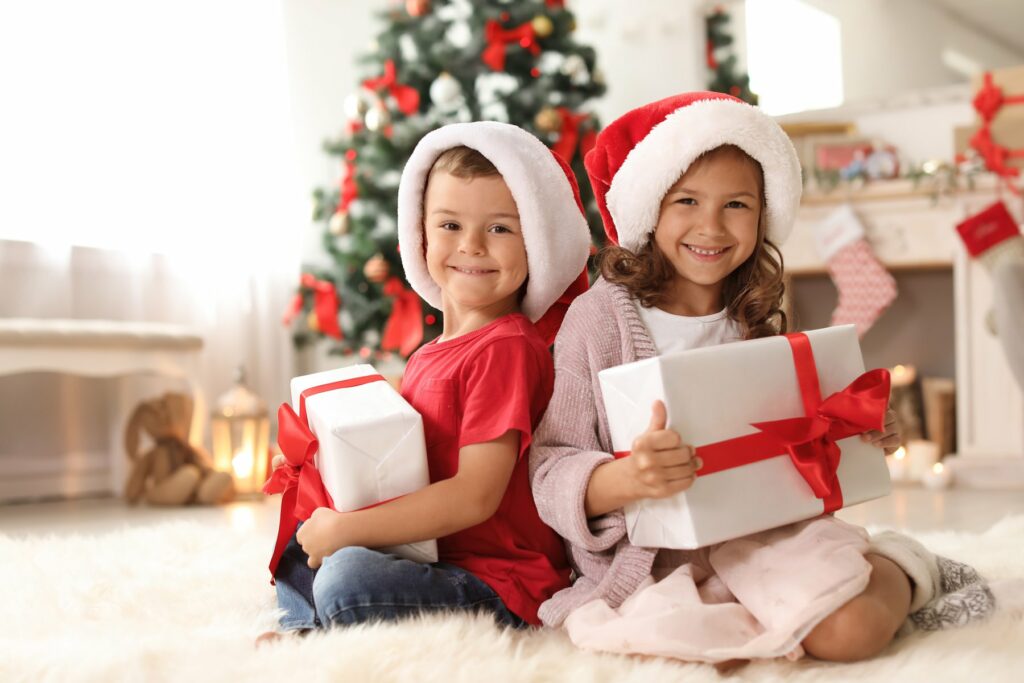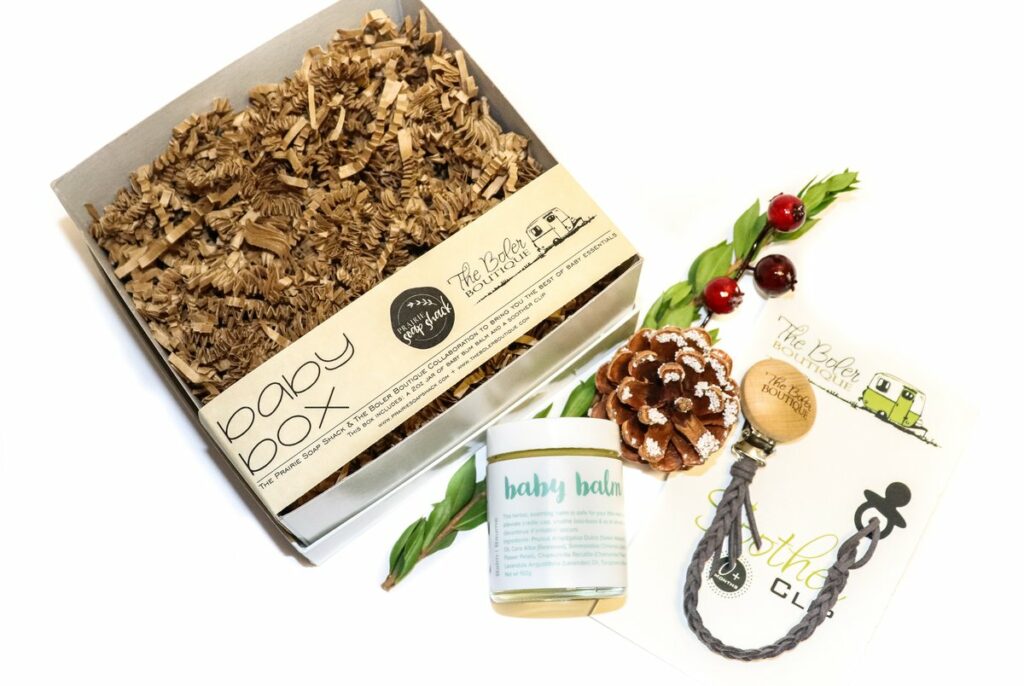 #1 Curated With Baby In Mind
While babies may not remember gifts, these NEW Baby Boxes created by Prairie Soap Shack and The Boler Boutique, are amazing gifts that parents and babies can enjoy together. If you're searching for the best baby gift this holiday season, make sure to grab one of these beautifully curated gift boxes. Available in two different sizes, small ($30) and large ($50), each box contains handmade products that are safe for baby. Pick up your Baby Box at Rural Root Collective (Killam).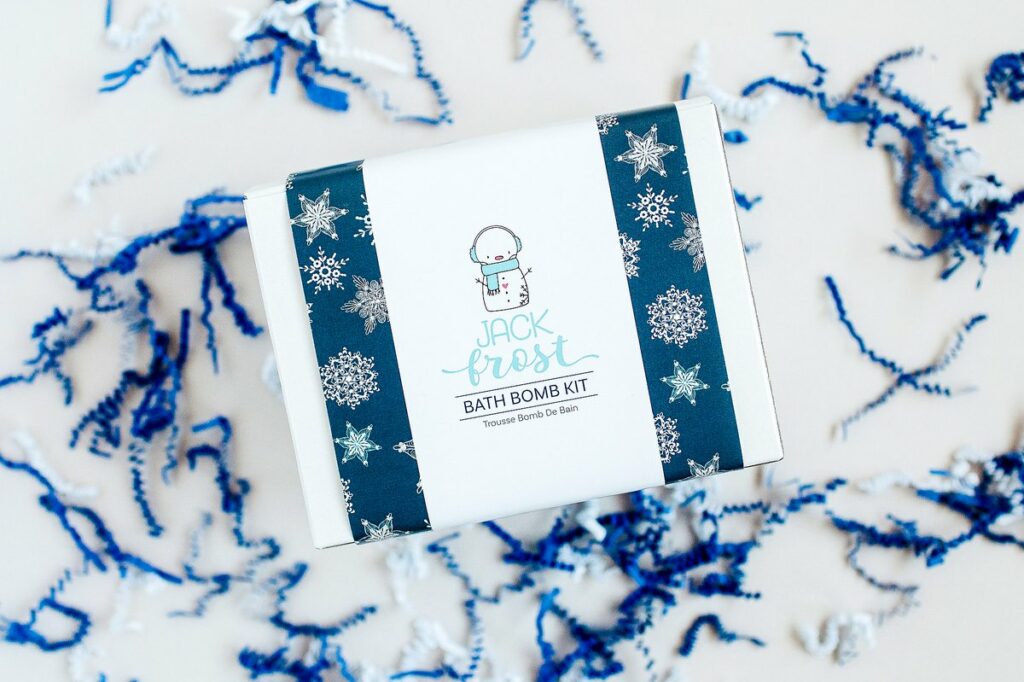 #2 Look out! Look out! Jack Frost is about! And he's the perfect gift, we have no doubt!
Looking for something fun? Something unique? Something to do? Well, look no further than these bath bomb kits beautifully curated by the creative Fizzy Funtastics. Each kit is filled with everything you need to make approximately 6 – 7 bath bombs. There are a variety of scents available; however, Jack Frost is a LIMITED EDITION just for Christmas. Get yours before they sell out and spend some quality time with those special little people in your life! Fizzy Funtastics Bath Bomb Kits retail at Rusty Daisy Co. (Daysland) and Belleza Hair Studio (Sedgewick).
SHOP NOW
To support local this holiday season, shop all things Flagstaff Crafted!